New single and video out today! I'm very excited about this Bandcamp Friday release in which I join forces with Tim Norman of 1990s acid and ambient dub duo UVX ((Ultraviolet Explorer)) for a new remix of the title track from my 2018 album If We Dig Any Deeper It Could Get Dangerous.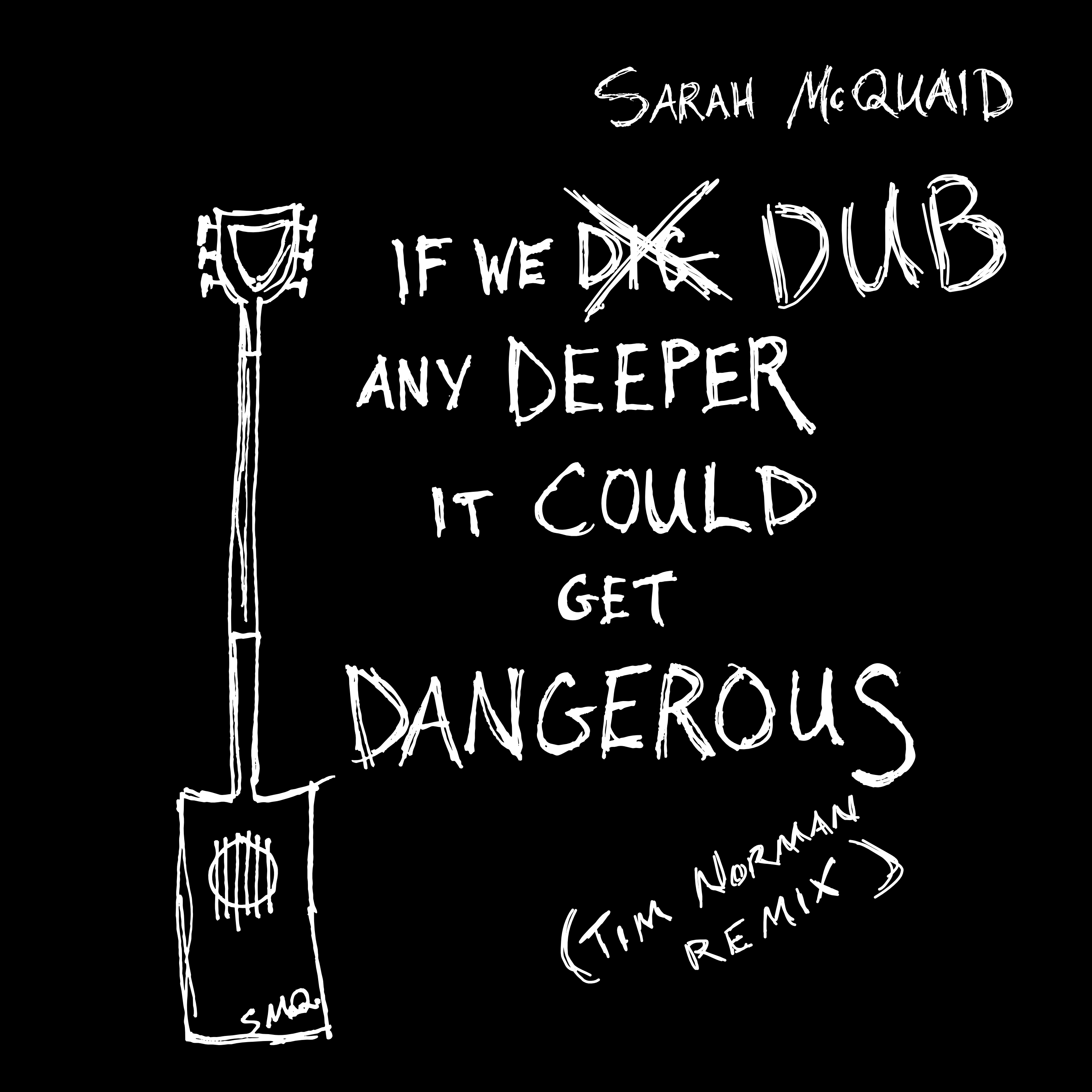 It all started with a tongue-in-cheek conversation between myself and my wonderful longtime manager, producer and sound engineer, Martin Stansbury of Cacophony Cottage, about a "dub remix" of the album, akin to the Easy Star All-Stars' classic Dub Side of the Moon.
The idea continued to pop up from time to time as a jokey reference over the ensuing years — until one day Tim asked Martin to master a dub remix he'd done for a US-based singer/songwriter. This transformed into a simple labour exchange, and "If We DUB Any Deeper It Could Get Dangerous" became a reality.
Tim is best known to music mavens as one half of UVX ((Ultraviolet Explorer)), a Brighton-based duo signed to trance/dub/ambient/psychedelic label Magick Eye Records (also home to Astralasia, Magic Mushroom Band, Another Green World, Children Of Dub, Cybernaut and others). More recently, under the name Many Angled Ones, Tim released Suicide: Songs of Alan Vega and Martin Rev, featuring Guy McKnight (formerly of Noughties indie rockers The Eighties Matchbox B-Line Disaster, now fronting The DSM IV) on vocals.
I'm absolutely thrilled by what Tim has done with the track, and I'm also thrilled with the suitably grungy, lo-fi video Martin's created to go with it, especially as it emphasises the environmental message implicit in the original song.
Click here to watch, stream and buy – and don't forget that today (Friday April 7) is Bandcamp Friday, when Bandcamp kindly waives its fees to support independent artists like myself — so if you're thinking of buying any new music on Bandcamp, including mine, today would be a good day to do it.
In other news, I've got a UK tour starting in just a few weeks! Here's the tour poster — as always, anything you can do to help spread the word would be massively appreciated (see the Tour page of my website for ticket links and full info):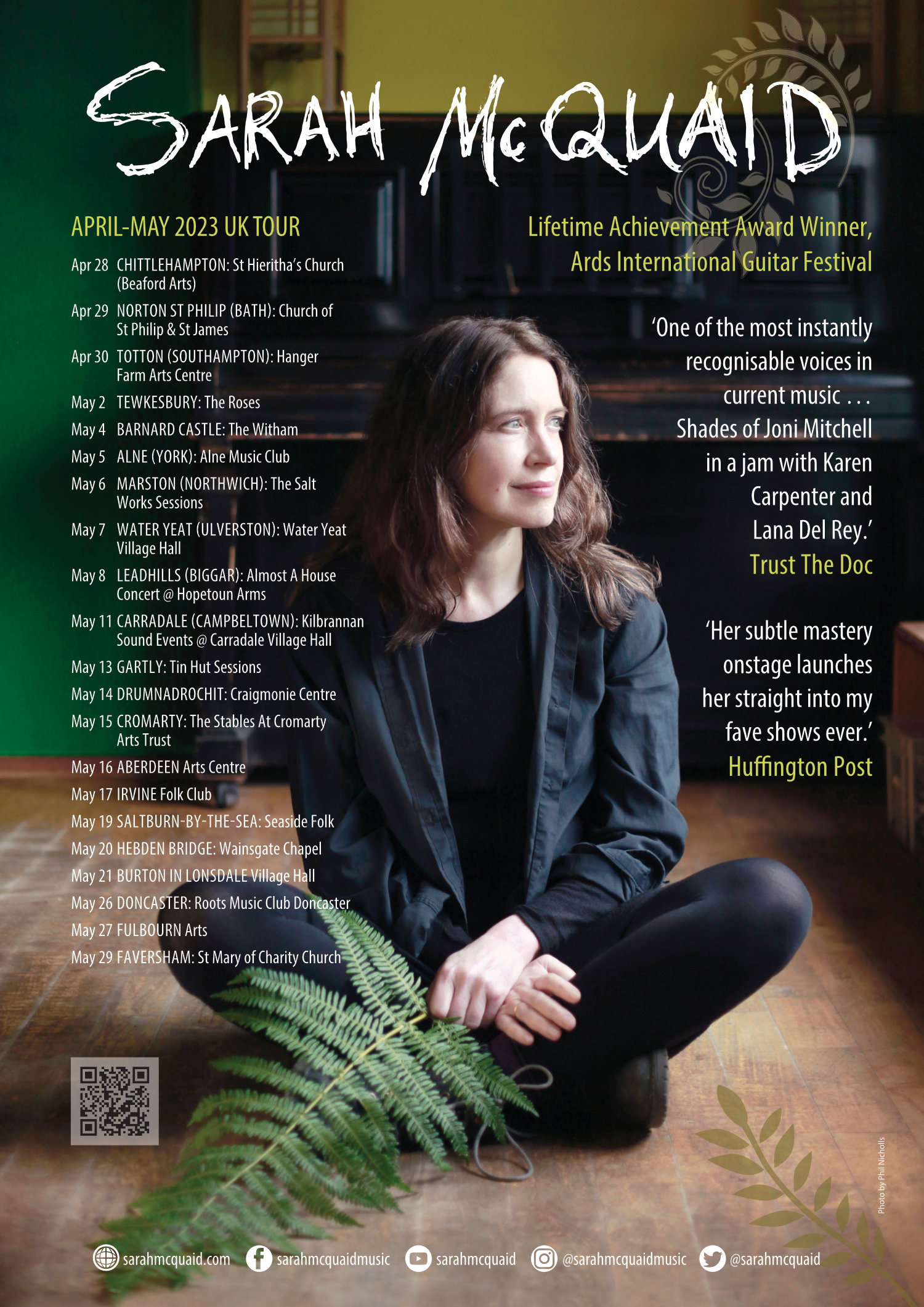 Finally, please do let me know of any music venues, churches, arts/community centres or house concert hosts in your area who might want to book me in future — my autumn 2023 UK and USA tours still have a lot of open dates to be filled, as  do my spring 2024 Ireland and Europe tours.
Many thanks for your support, and I hope to see you down the road!