Spring has come to Cornwall! The camellias are in full bloom, the crabapple and berberis are starting to blossom, and our seed potatoes are waiting to be put in the ground as soon as we finish reclaiming the future potato patch from the bramble jungle. I've also bought some sweet pea seedlings which I hope to plant very soon. Here are a few photos I took yesterday – keep an eye on my Instagram page for more updates from the garden ….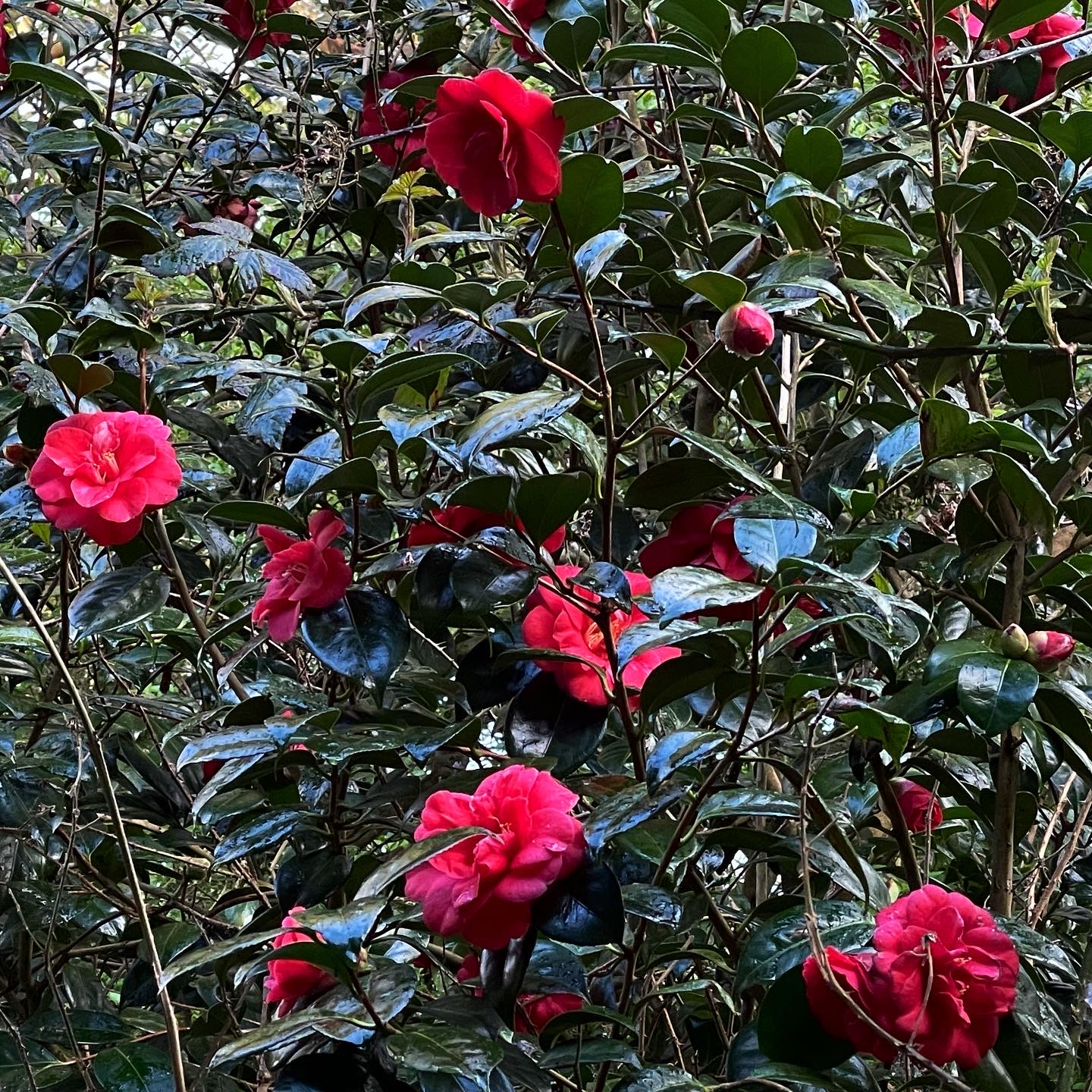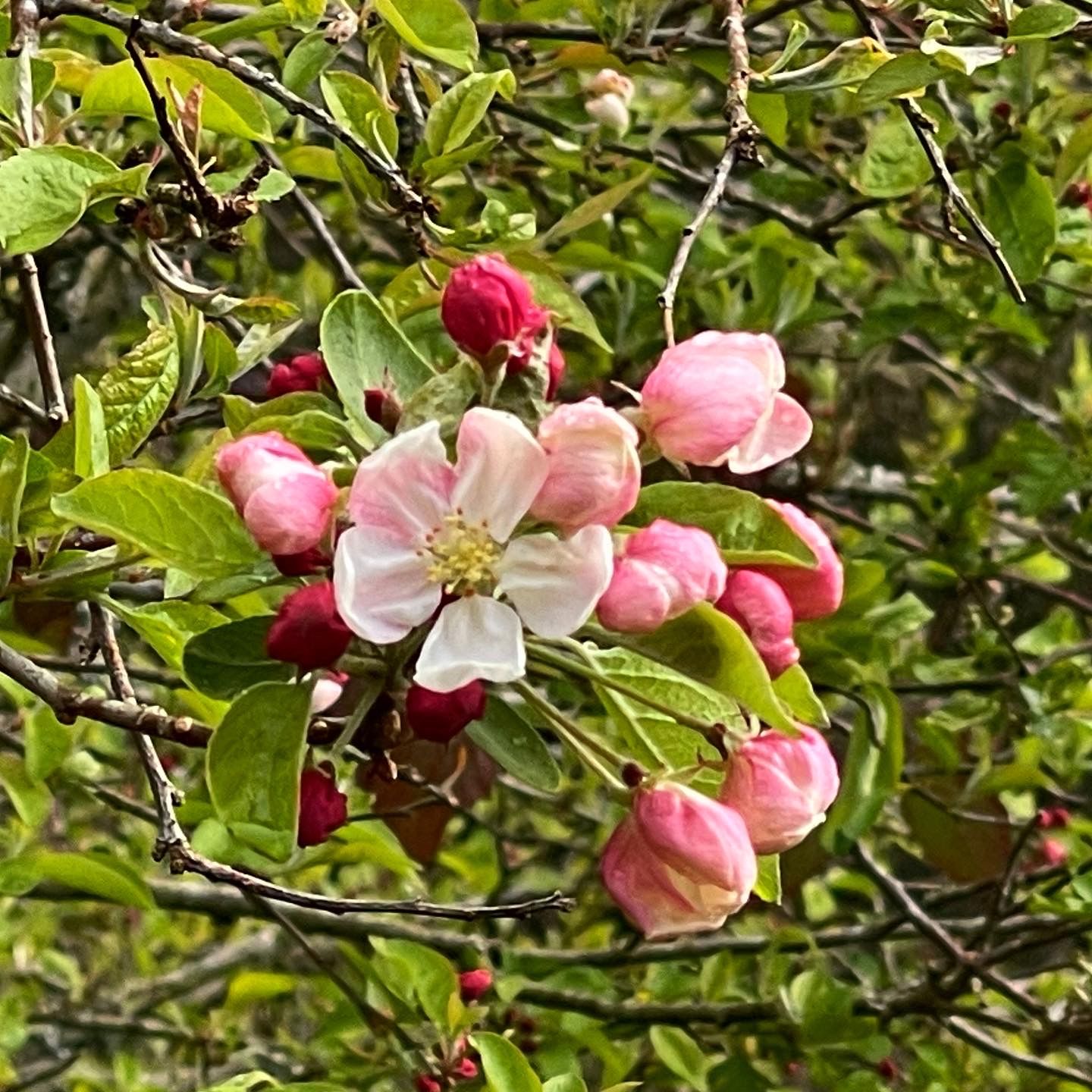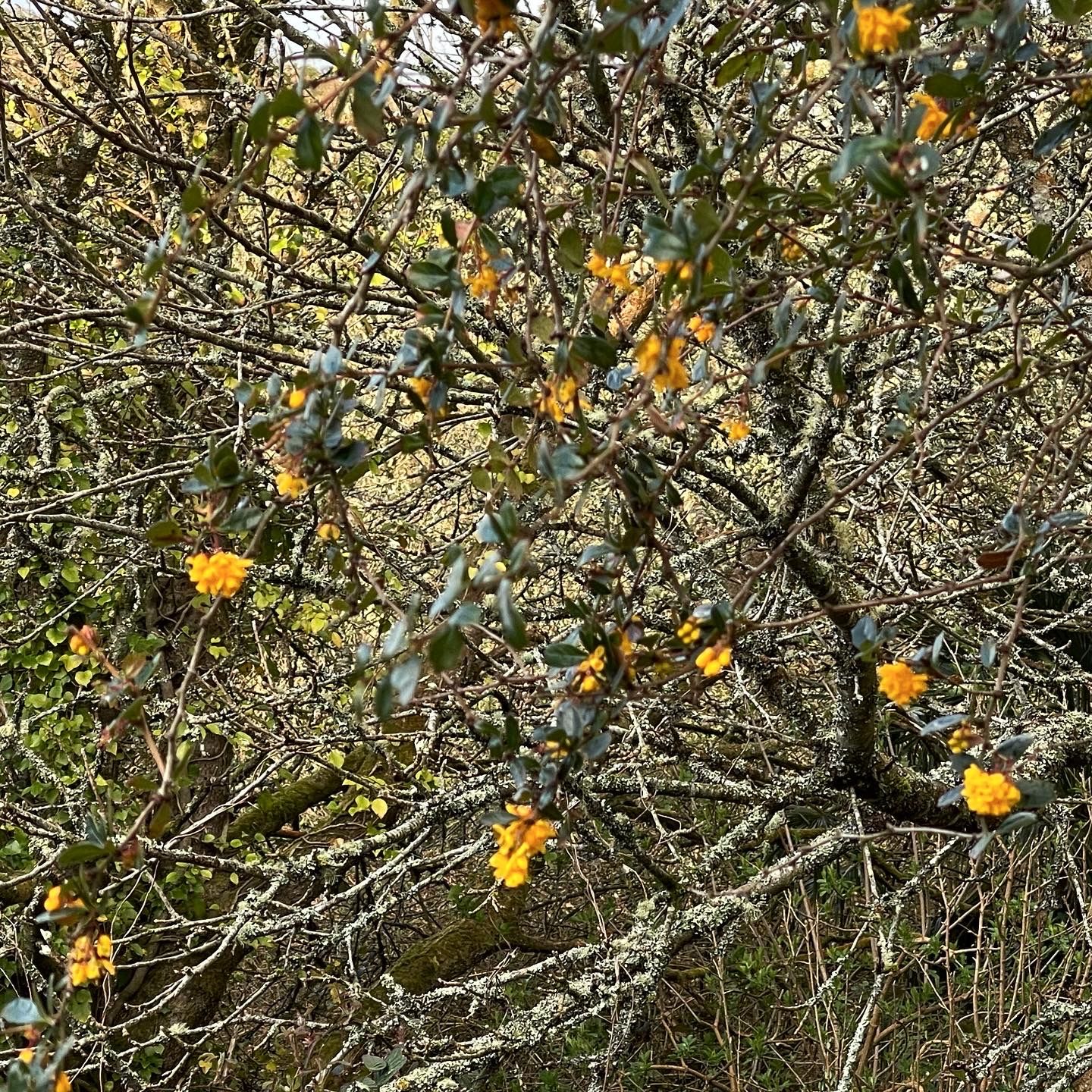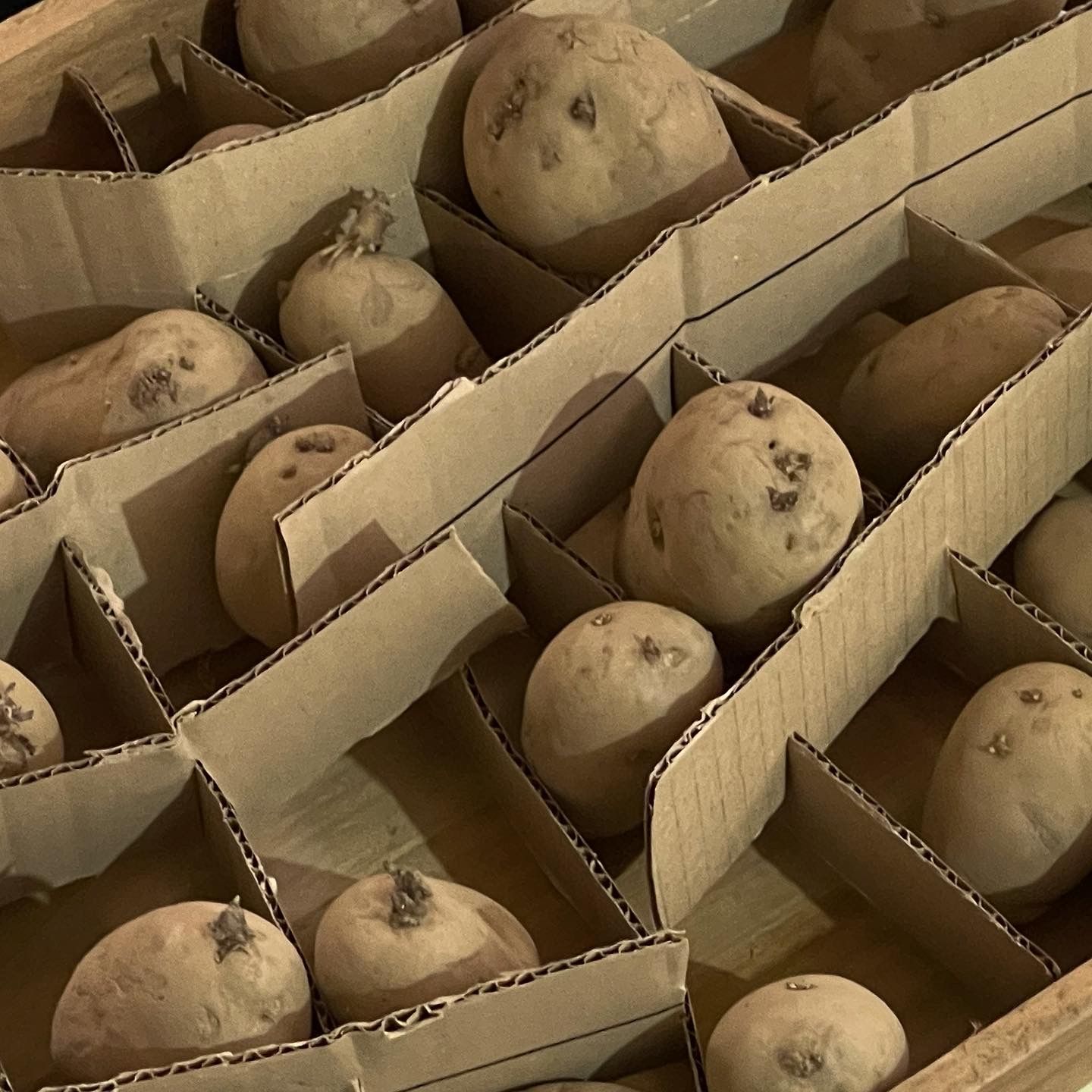 And I'm getting ready to venture out on the road again. My April-May tour actually starts in Ireland, which means I'll be leaving the country for the first time since March 2020 … and, sadly, negotiating the new world of carnets and customs duties now that the UK has left the European Union.
Between those new expenses and increased travel costs generally (not only have fuel prices soared, but hotel and even food prices have gone up in recent months), there's a lot of financial risk involved – and once again I'm getting emails from venues about low ticket sales: Monroe's in Galway have already said they may have to cancel my gig as they've only sold one ticket thus far!
So – if you or your friends are thinking about coming to any of the shows, PLEASE buy your tickets in advance. And if there's anything you can do to help spread the word about the tour, and especially about any concerts that are in your local area, I'd be incredibly grateful. See the Tour page for details of all shows listed in the image below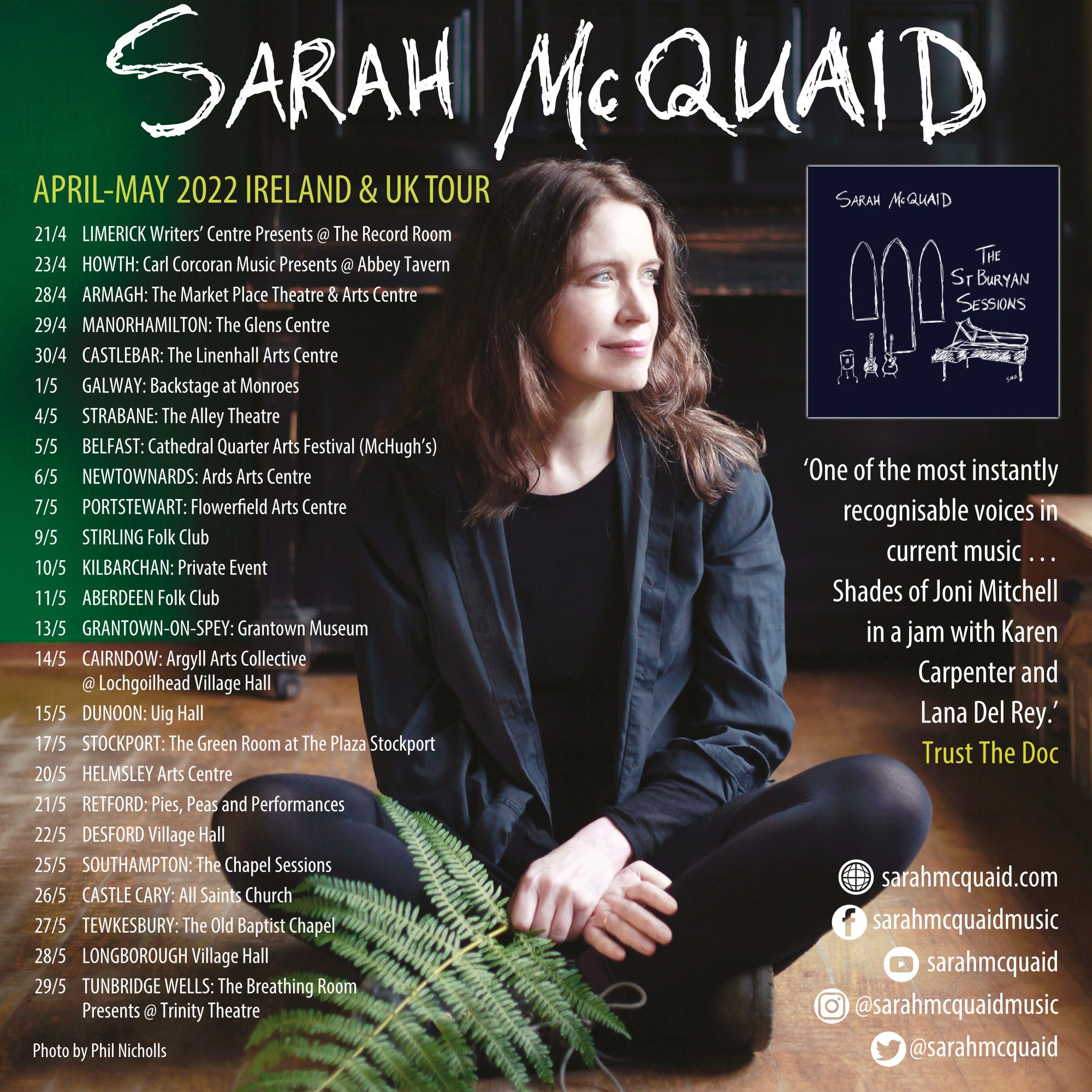 In other news, I was deeply honoured to be invited by the Bert Jansch Foundation to take part in their Around The World In 80 Plays project. Martin and I returned to the beautiful surroundings of St Buryan Church (where we made The St Buryan Sessions) to film and record me talking about Bert Jansch's influence on my music and playing "When A Man's In Love" on a Yamaha LL TransAcoustic guitar that's one of three instruments making their way around the world from guitarist to guitarist, each playing a song or tune inspired by and dedicated to Bert.
Check out the video here (the chat is after the song, so do keep watching to hear it) via the Bert Jansch Foundation's YouTube channel, alongside lovely performances from artists on both sides of the pond including my pals Hungrytown over in the USA! And here are some photos of me with the guitar — in the final one I'm handing it over to my fellow guitarist Gareth Hedges who kindly drove down from Devon to collect it. Looking forward to seeing and hearing his contribution to the project!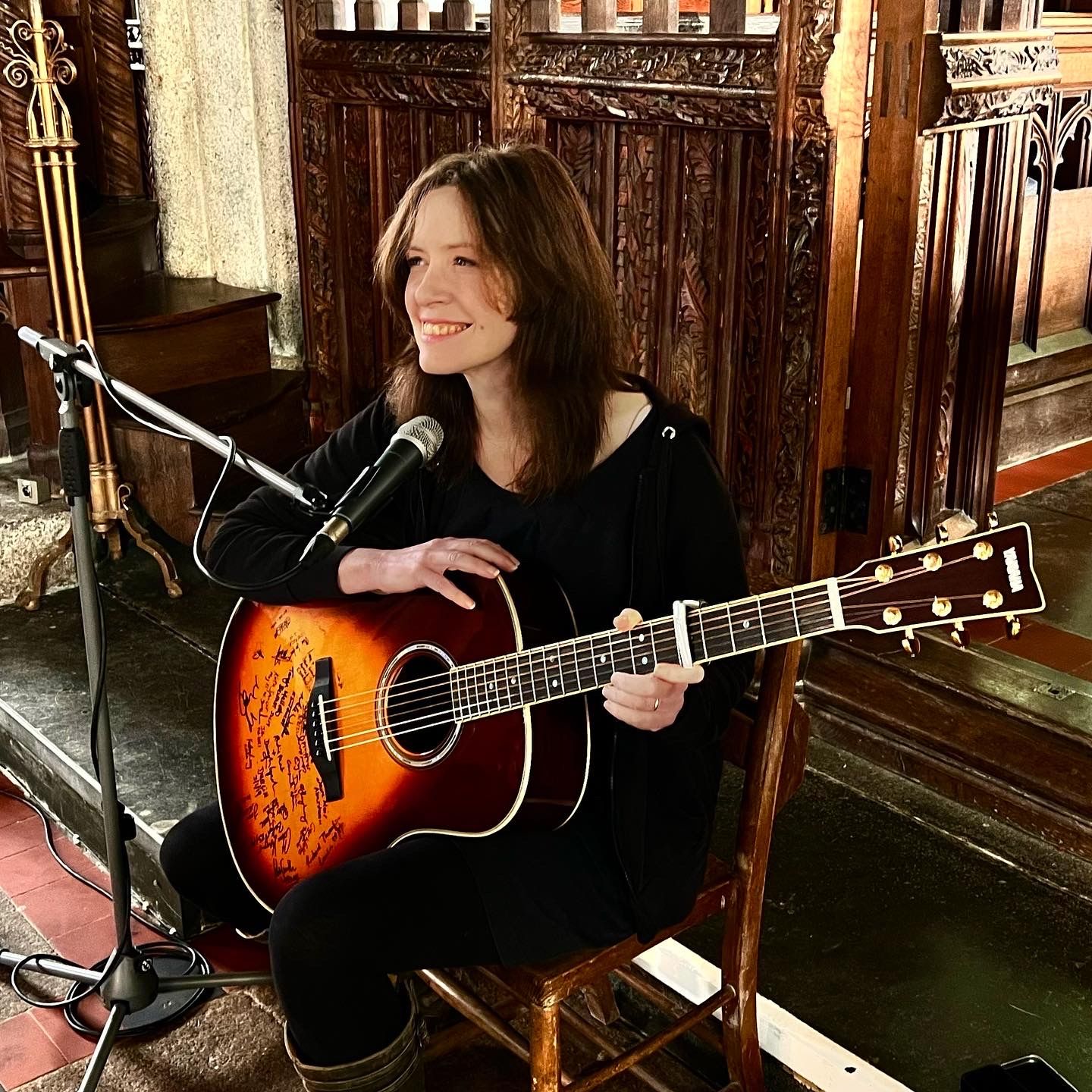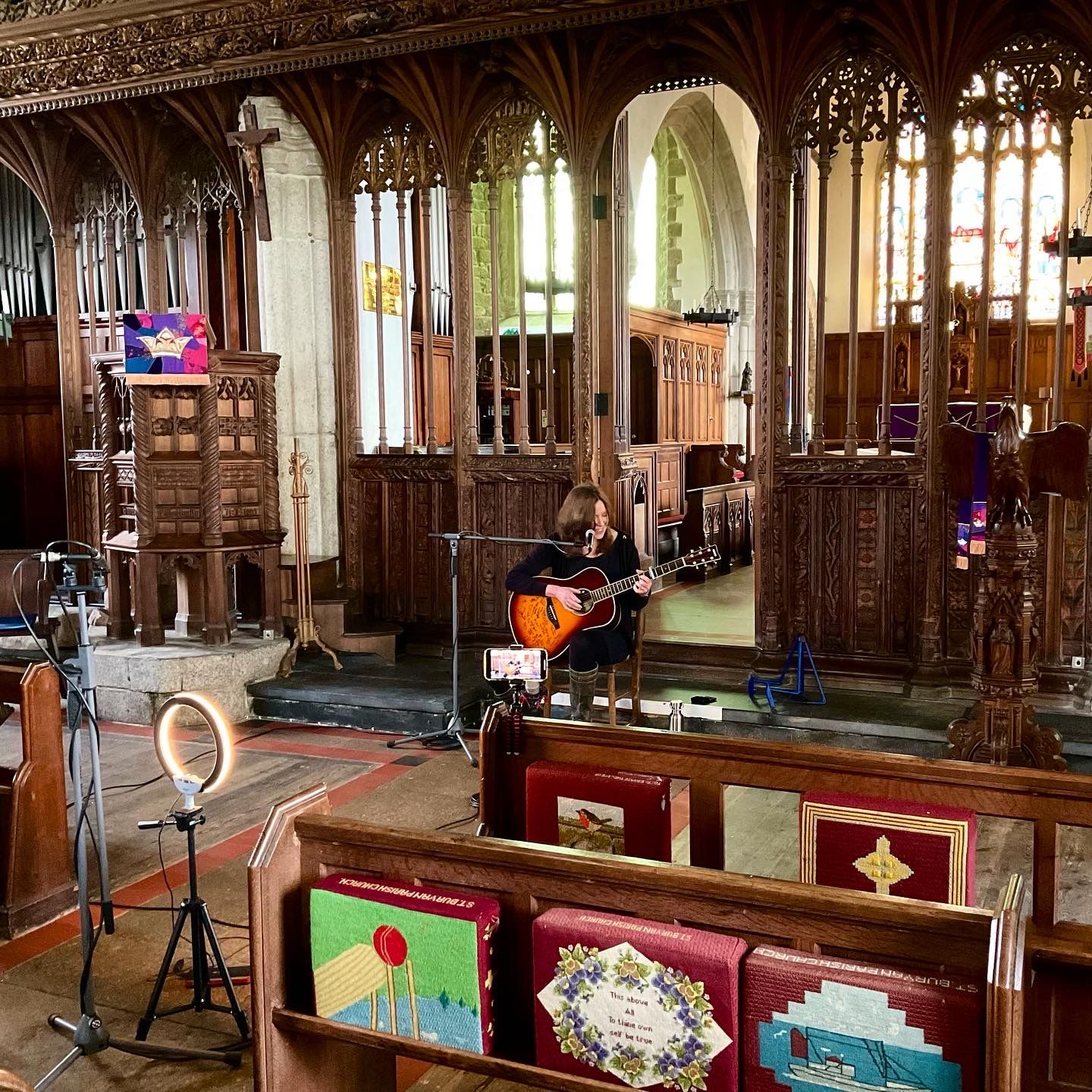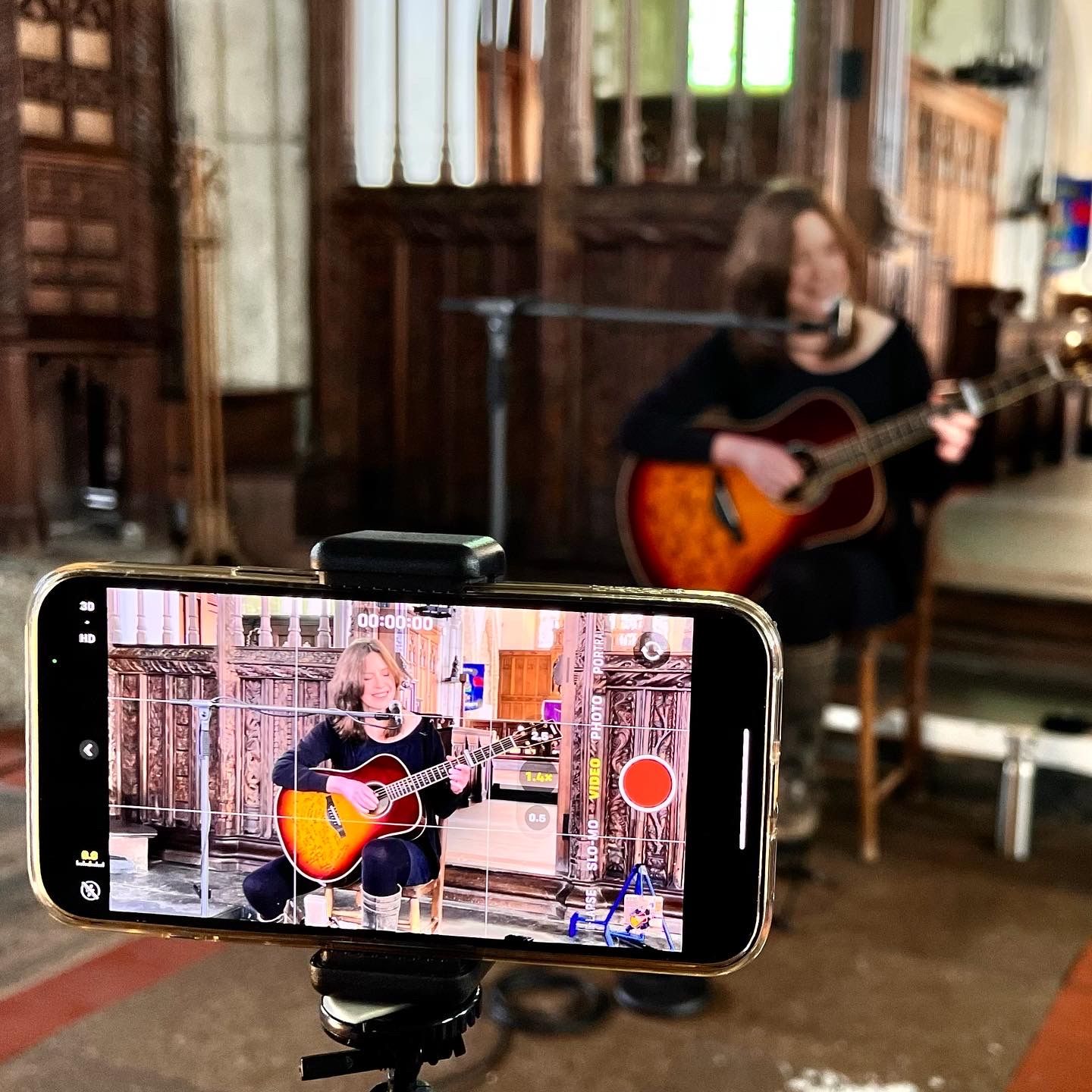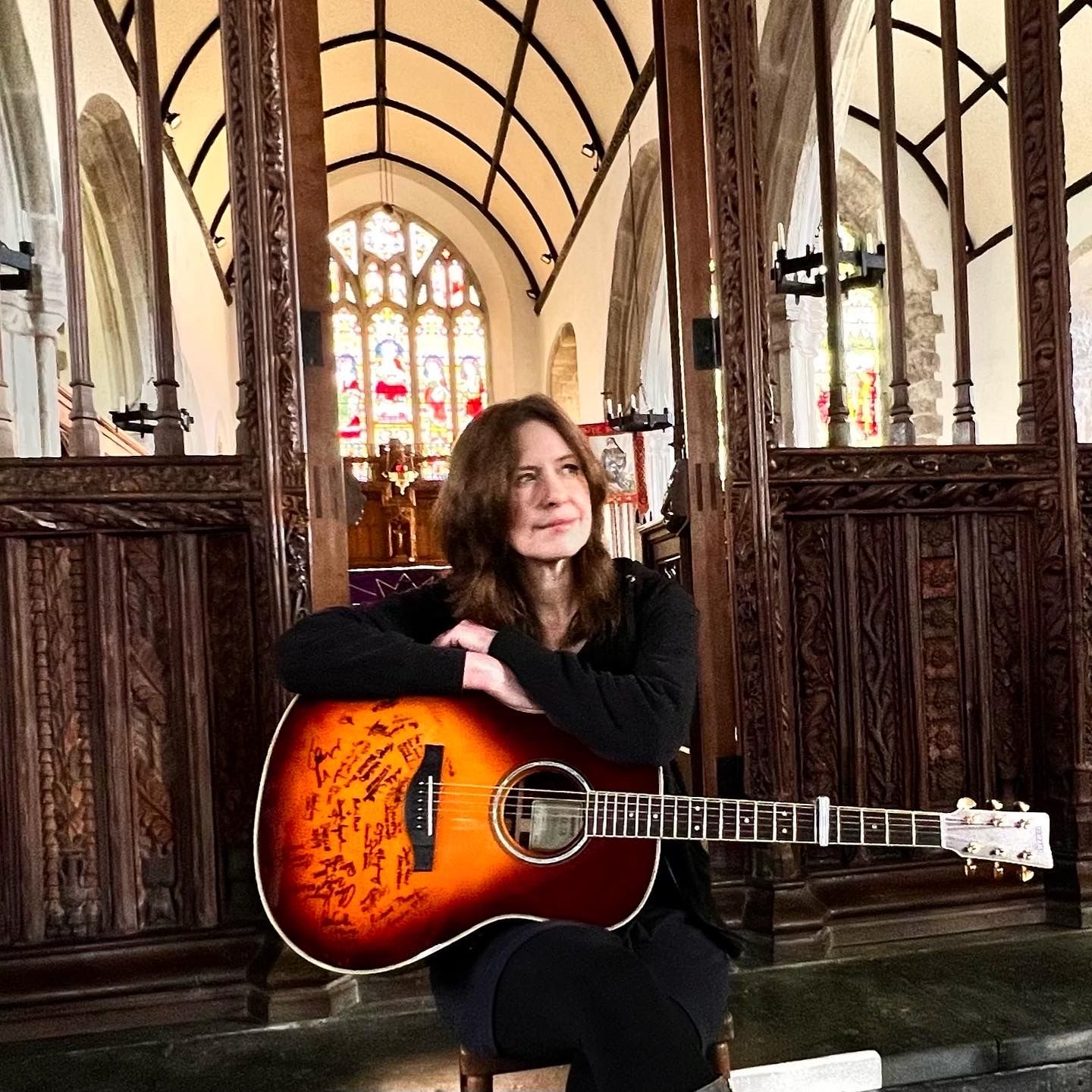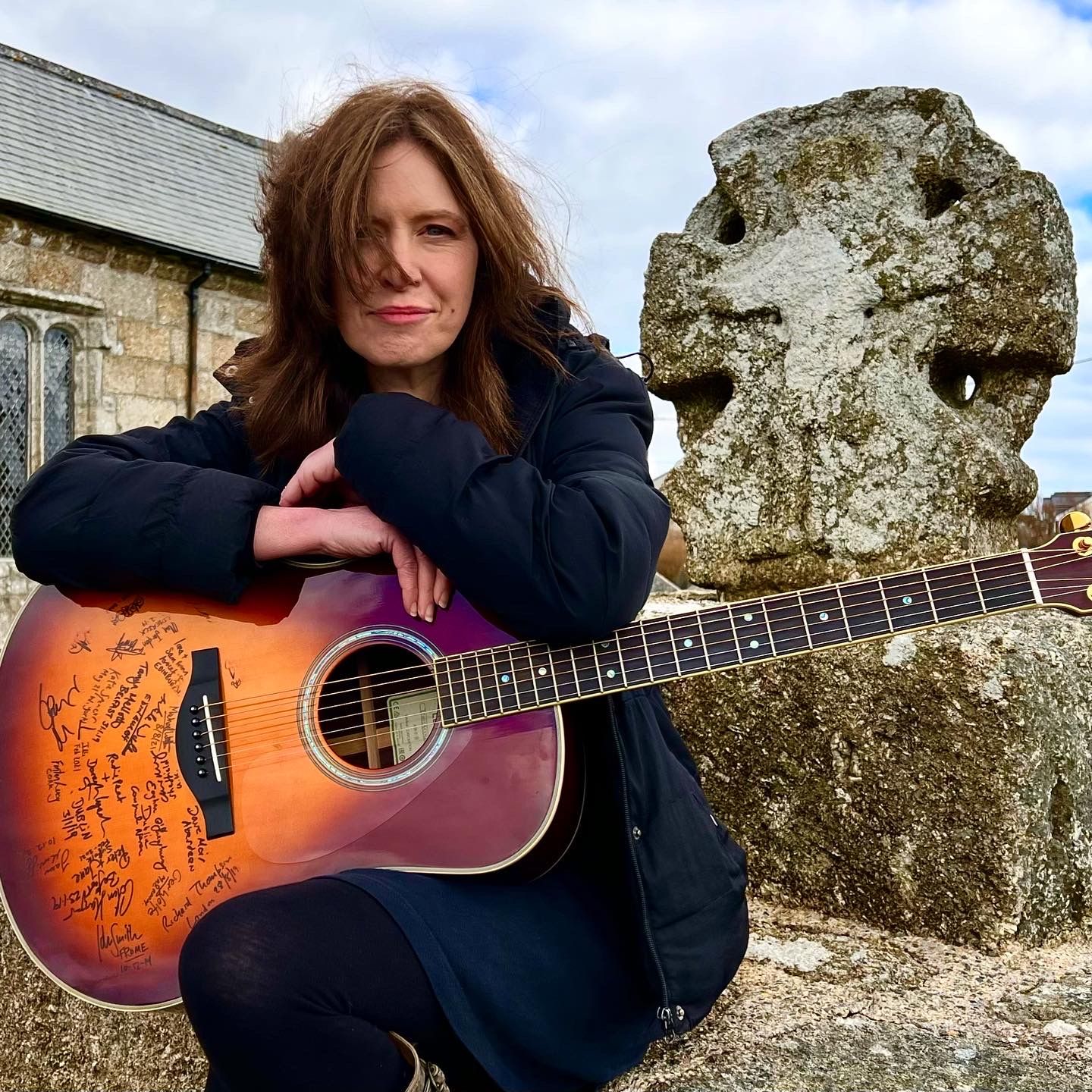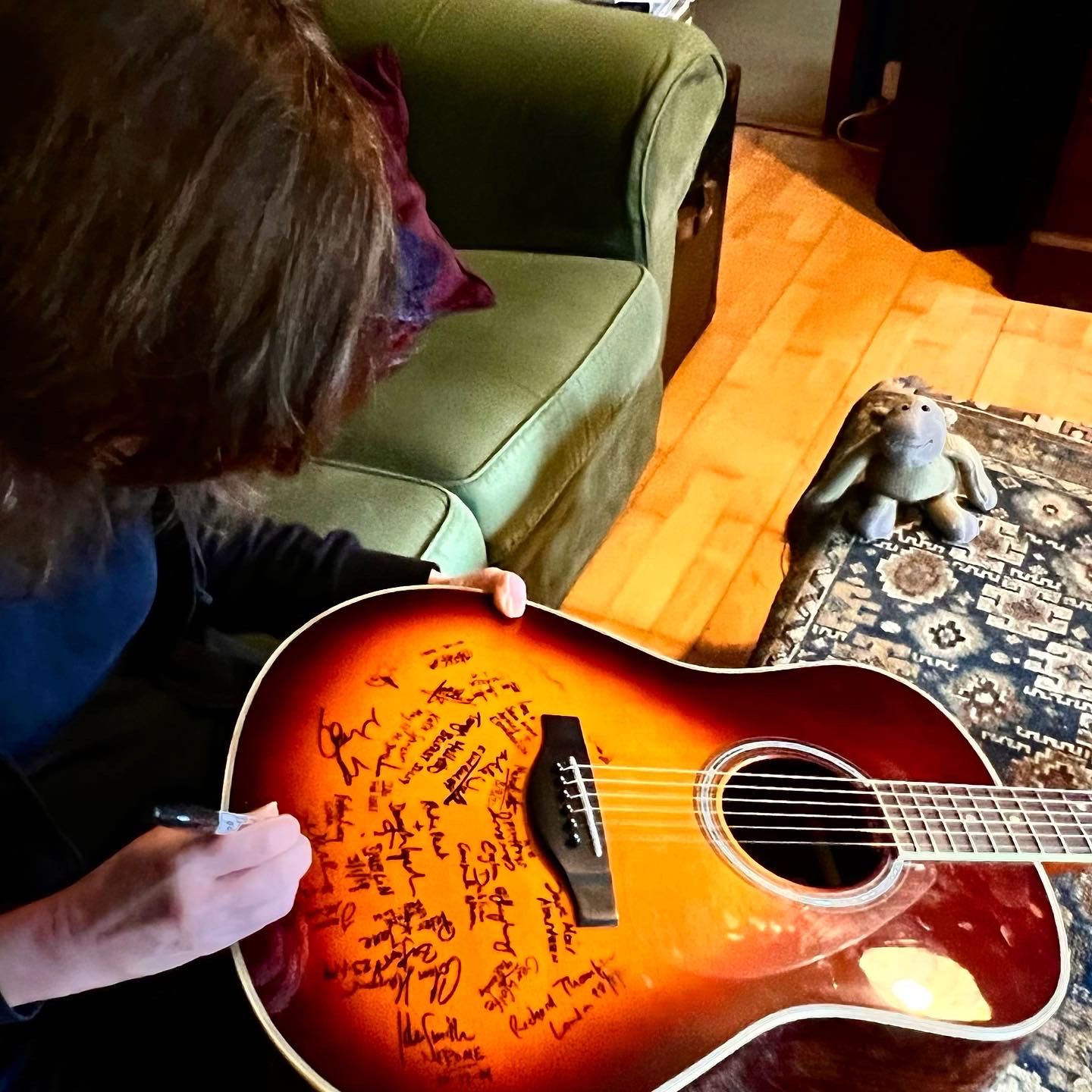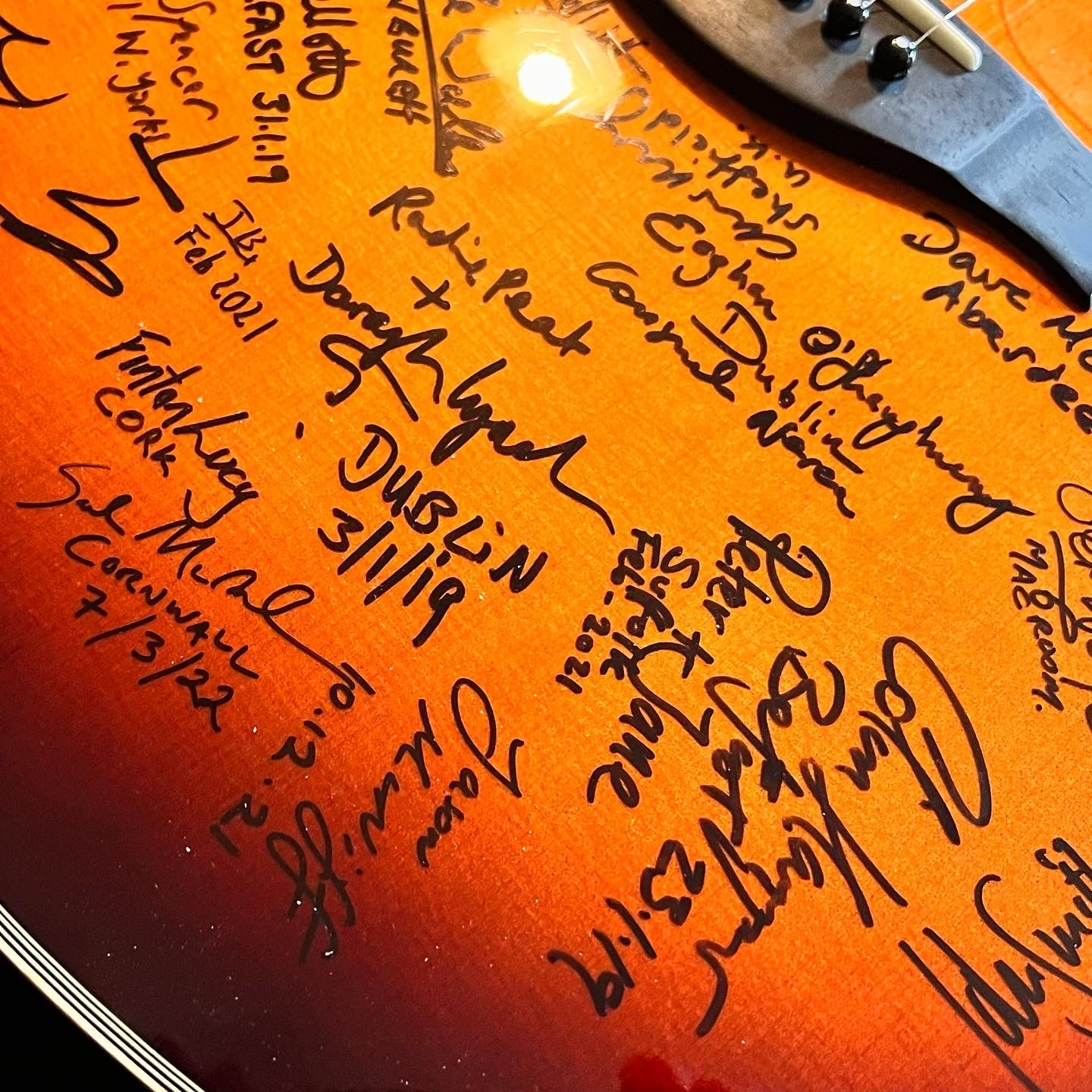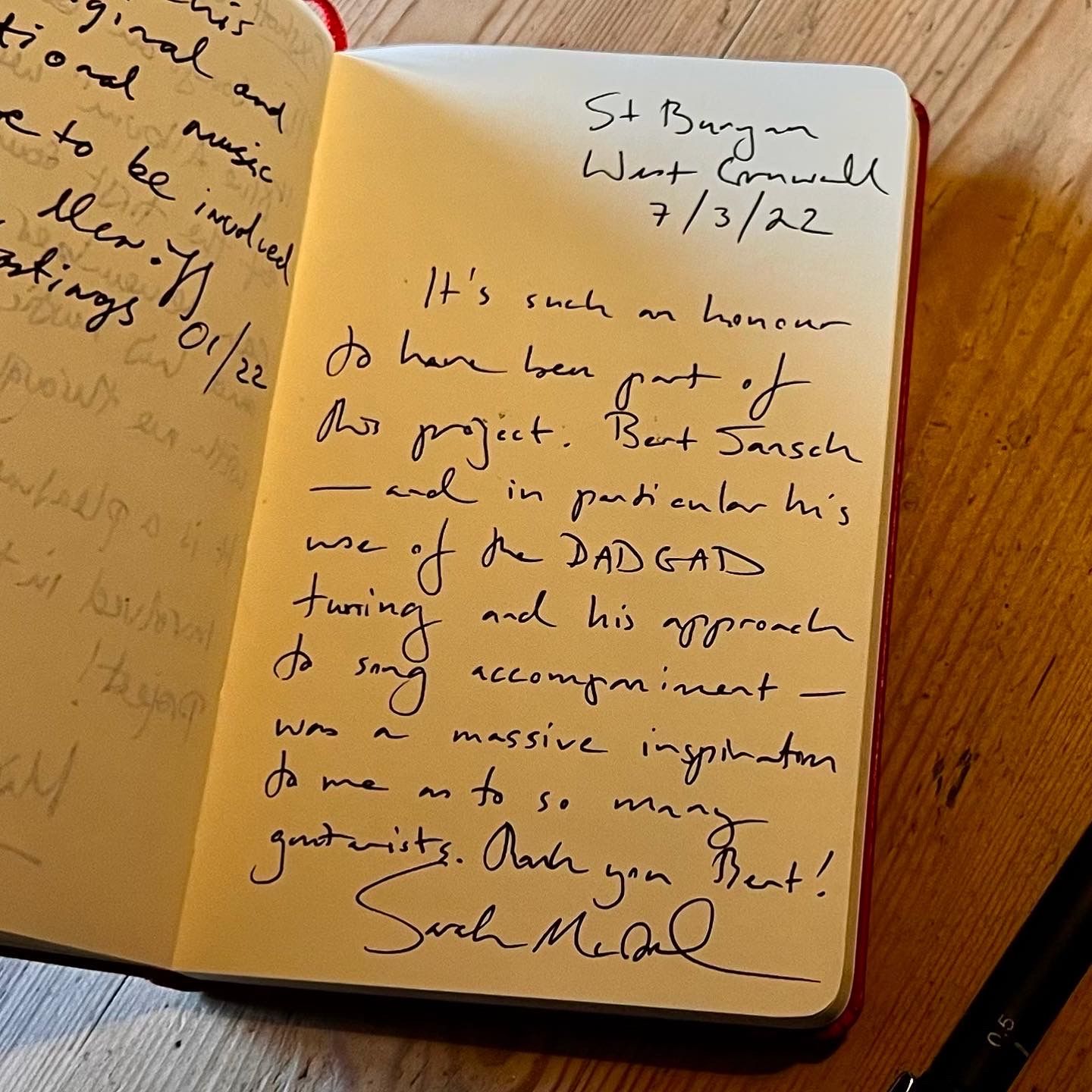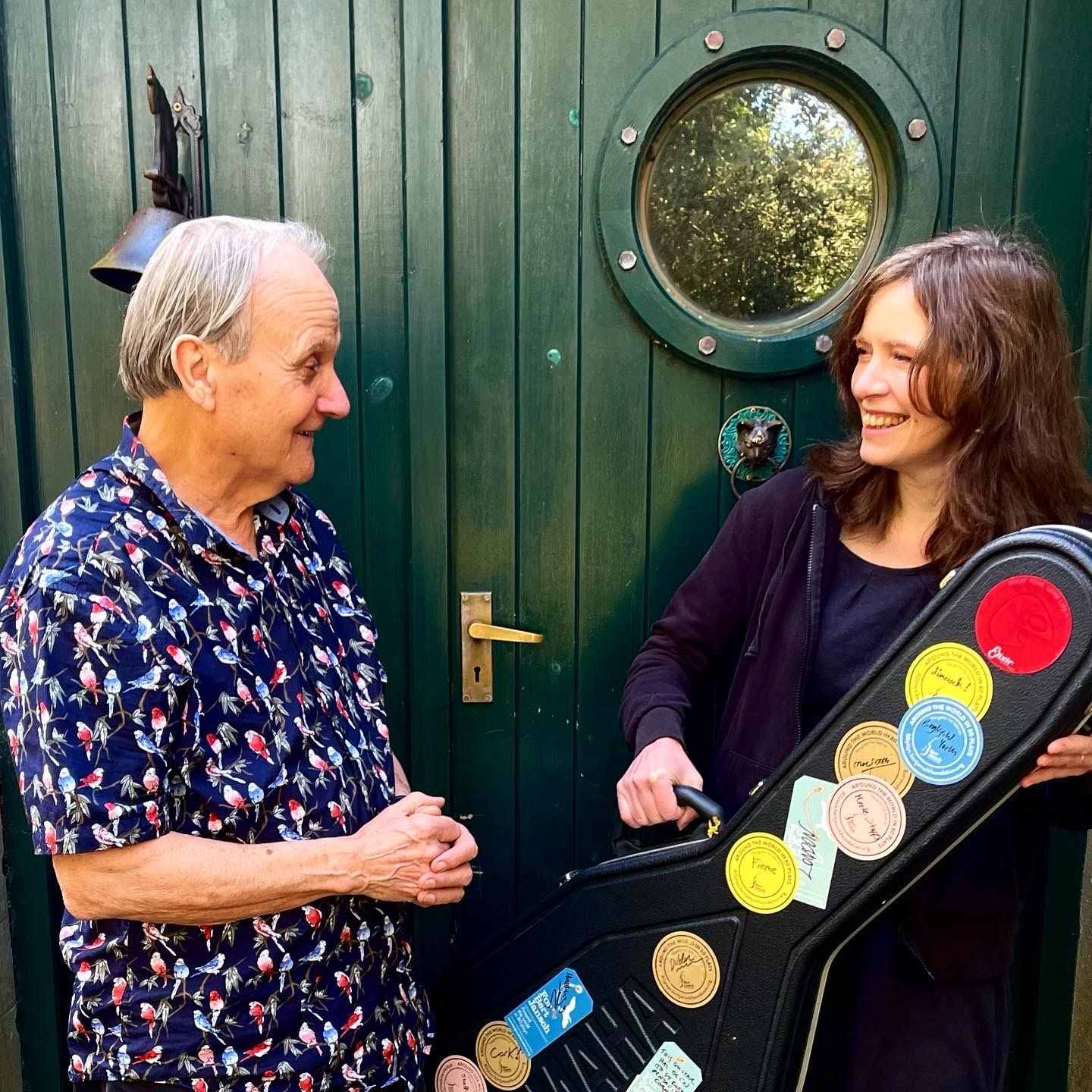 Finally, special thanks as always to those of you who've opted to join me on Patreon. These are such uncertain times, and your support makes all the difference in the world to my ability to keep the music coming – so if you haven't done so already, please do click on the "Become a patron" link below to find out what it's all about. I hope to see you down the road!