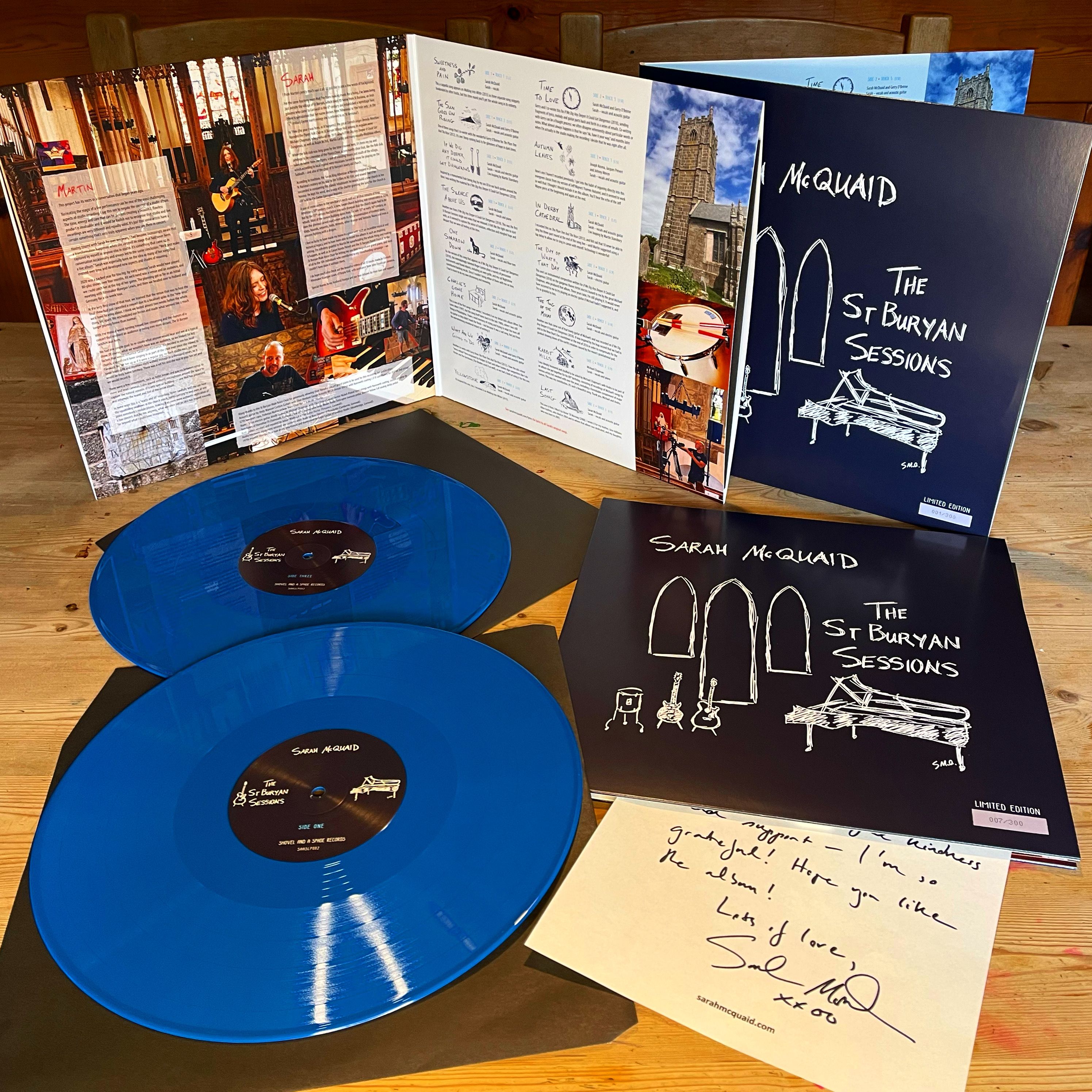 It's Bandcamp Friday! And my lovely limited-edition numbered blue vinyl double LPs of The St Buryan Sessions have finally arrived and are ready to ship out — so this would be a good day to place your order if you haven't already done so, as Bandcamp is waiving its fees until midnight Pacific time tonight (see isitbandcampfriday.com to find out how that translates to your time zone) in order to help artists impacted by the pandemic.
Also available are CDs, T-shirts, tote bags, tea towels and more including the last few ultra-limited-edition sets of test pressings — see sarahmcquaid.bandcamp.com for all the details.
Huge thanks to Martin Stansbury of Cacophony Cottage Studio for a brilliant job on production and engineering, Mawgan Lewis for beautiful photography, Mary Guinan for gorgeous design, Stuart Bruce for superb mastering, DMS Vinyl for excellent service and a quality product as always, and all the lovely people who've already ordered the double LP for your kindness and patience!
There are loads of wonderful independent musicians who have new music out today, so make sure to visit bandcamp.com today to check them all out!