Well, we did it! The St Buryan Sessions has finally seen the light of day, and I'm back on the road for the first time since March 2020. Here are some wonderfully atmospheric (if slightly blurry) photos taken by Martin at the album launch concert in St Buryan Church last Friday (plus a couple I took of churchwarden Fiona Vinnicombe introducing me):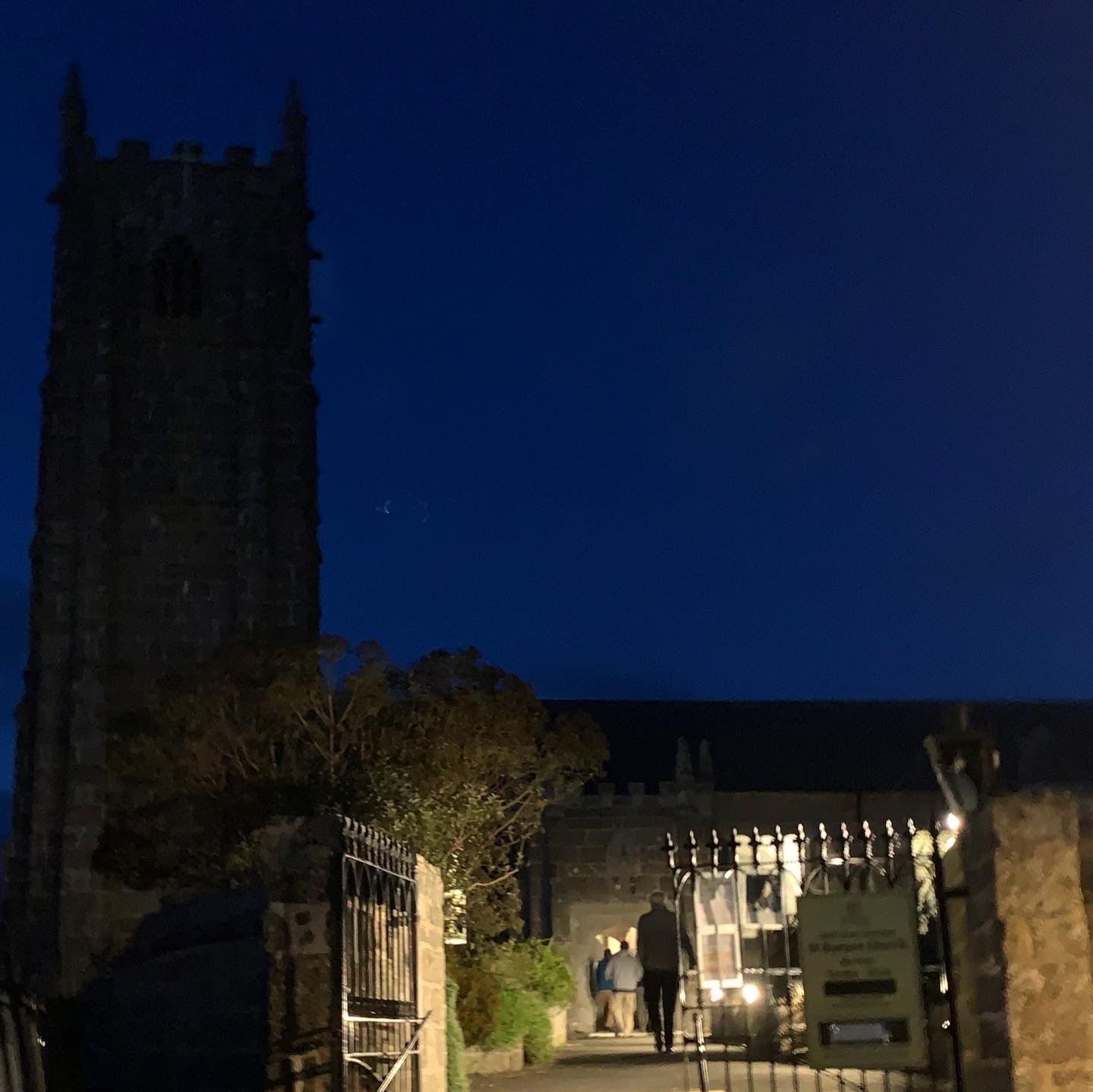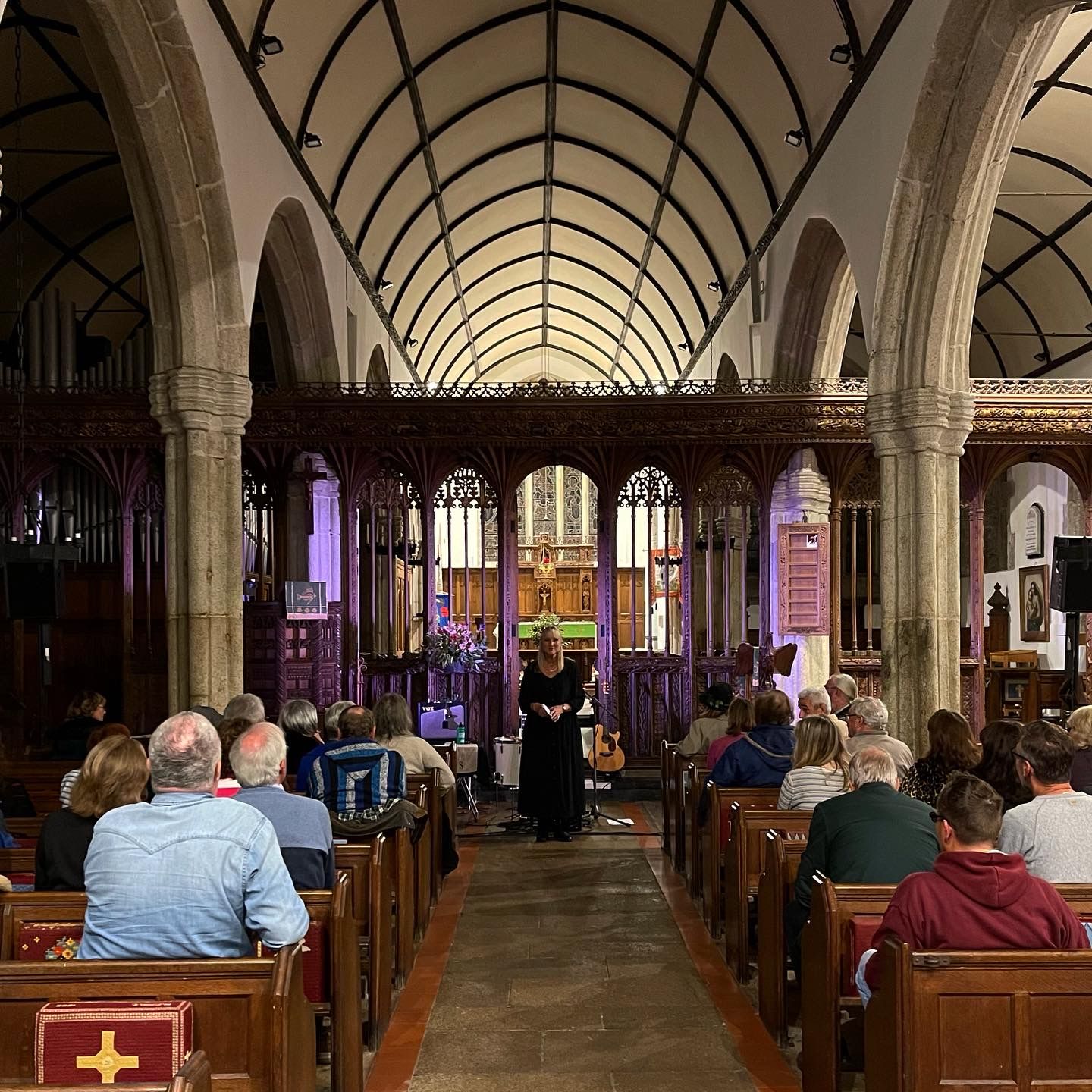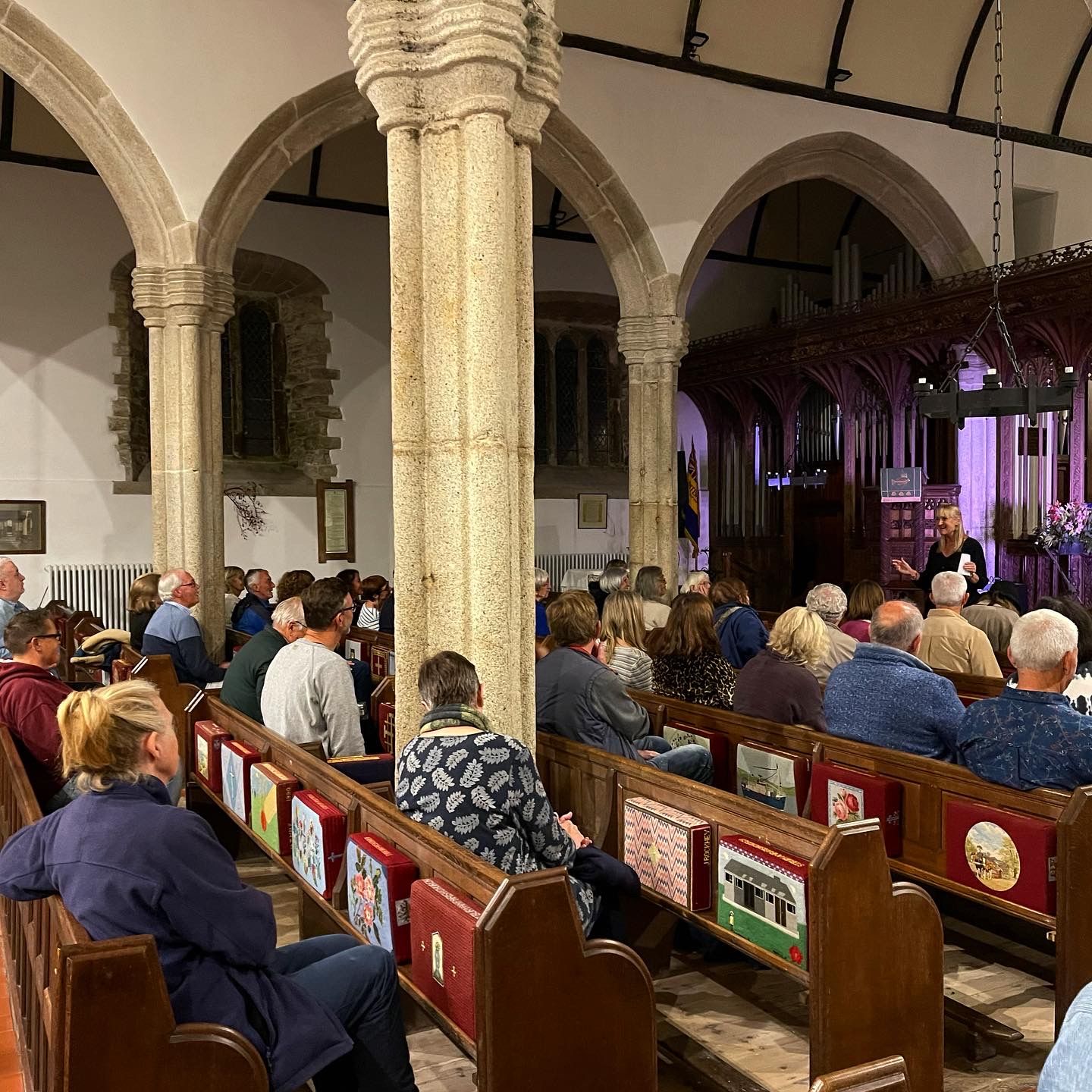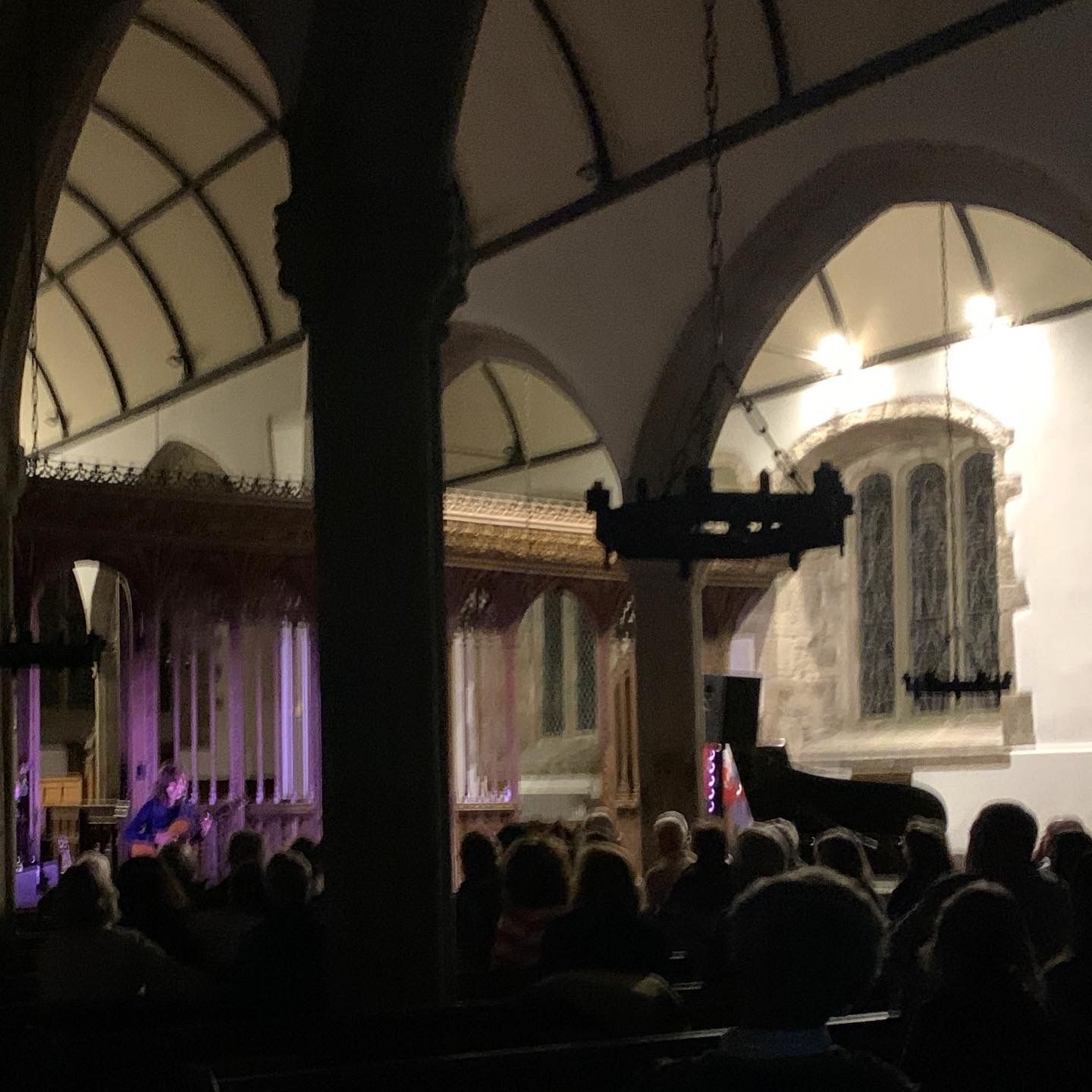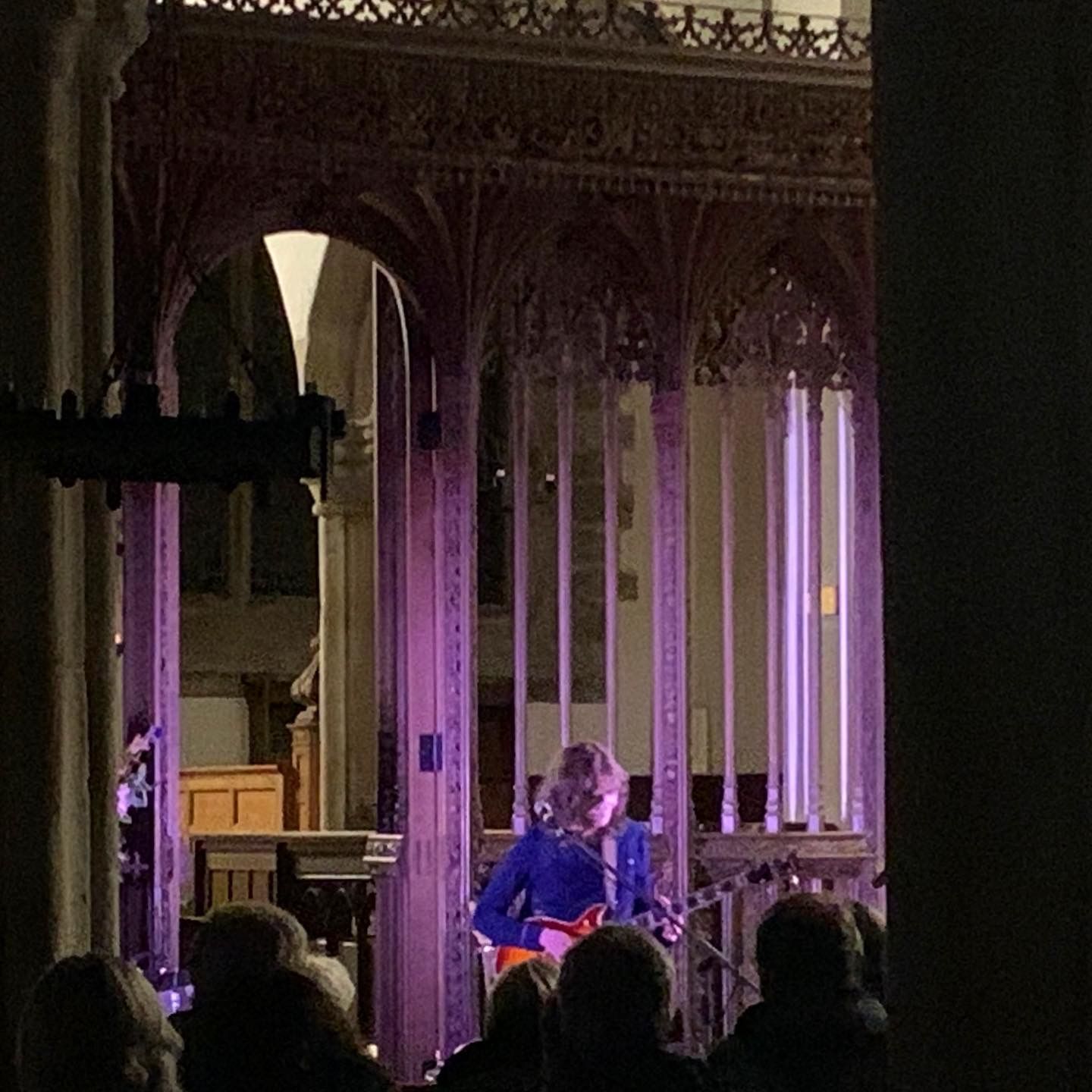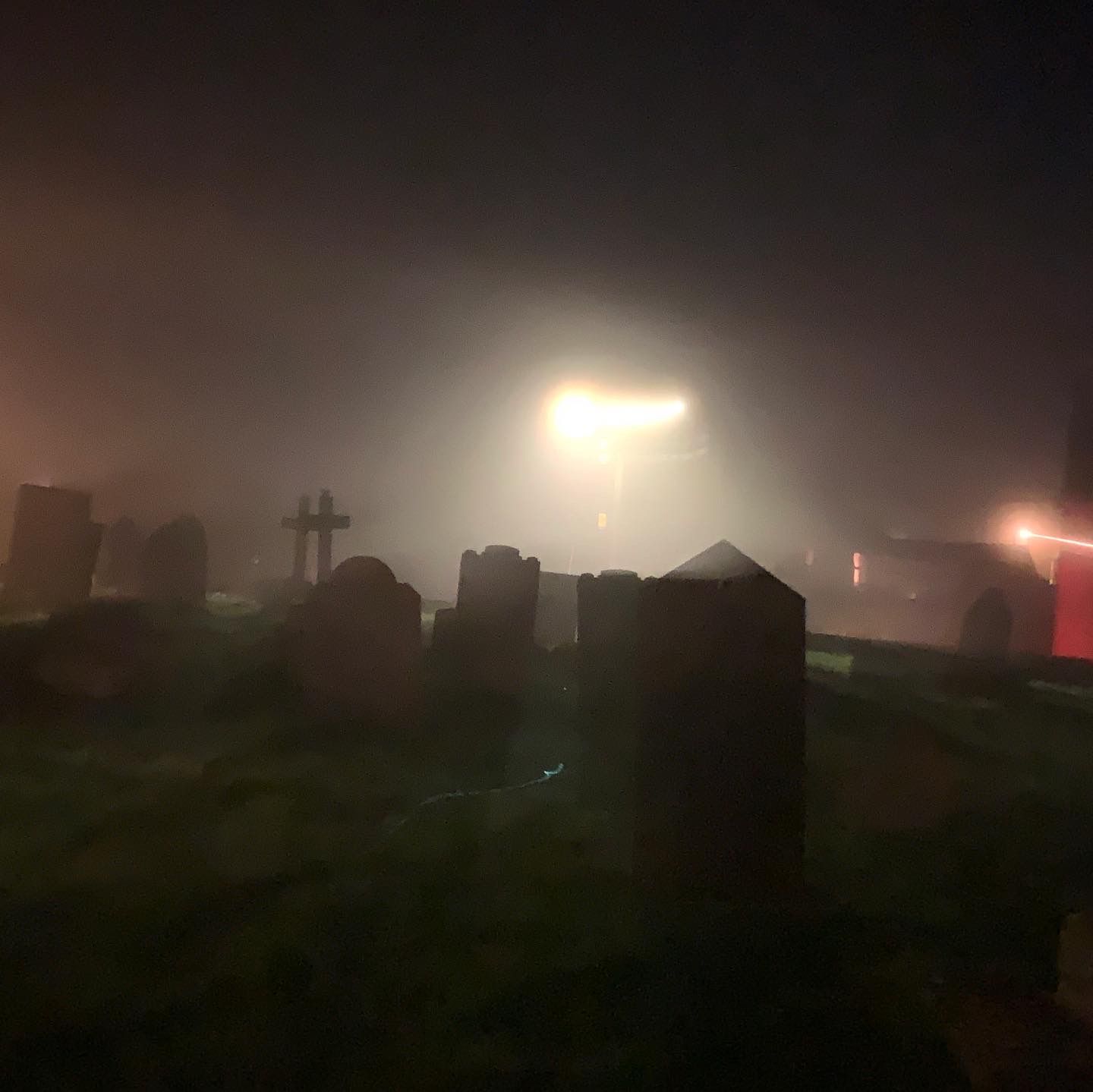 Meanwhile, the album has been getting some lovely reviews in the music press: 
"A wonderful, expressive and intimate live album from a consummate performer." — Folk Radio UK 
"McQuaid has made a lot of good, darkly pensive albums over the years and this might be the best of them all, a quasi greatest hits collection that promises to have lasting historical resonance." — New York Music Daily 
"A starkly minimalist recording of exceptional beauty." — Ink 19 
"It's hard not to get lost in the sheer indulgence of this album … with the biggest treat of all being Sarah's voice. It's as clear as mountain water but deep and plangent, it's golden like dusk in summer, as filling as a medieval banquet and as strong as rope. … The St Buryan Sessions is an album that is worth putting your phone on silent for, commandeering the sofa and blocking out time in your calendar to luxuriate in it." — Joyzine 
"An instant classic … truly excellent." — Acoustic Guitar 
If you'd like to check it out for yourself, you might like to have a listen on Spotify – and maybe follow me on Spotify while you're at it, if you haven't already done so, as that would be of immense help in making my music more discoverable by others! 
The final bit of news is that I am really and truly out on tour, doing gigs for live audiences, and I can't tell you how amazing and wonderful that feels. Here are my October-November UK tour dates (stay tuned for news of more tour dates to follow next year in the Netherlands, Germany, Belgium, Denmark, Ireland, USA and perhaps other parts of the world as well – see the Tour page here for details of all shows): 
Fri 22 Oct: St Peter's by the Waterfront, Ipswich 
Sat 23 Oct: Helmshore Mills Textile Museum, Rossendale, Lancashire 
Thu 28 Oct: The Musician, Leicester 
Sat 30 Oct: Praa Sands Community Centre, Cornwall 
Tue 2 Nov: The Miners' Theatre, Ammanford 
Thu 4 Nov: Caerleon Arts 
Sat 6 Nov: Norley Village Hall, Frodsham 
Sun 7 Nov: The Milton Rooms, Malton 
Mon 8 Nov: The Lightship, Blyth 
Thu 11 Nov: MET Studio, Stafford Gatehouse Theatre 
Fri 12 Nov: Folk at the Falcon, Bromyard 
Sat 13 Nov: The Wolf Folk Club Cabaret, King's Lynn, Norfolk 
Tue 16 Nov: The Roses, Tewkesbury 
Thu 18 Nov: Snailbeach Village Hall, Shrewsbury 
Fri 19 Nov: The HopBarn, Southwell, Nottinghamshire 
Sat 20 Nov: The Green Man Gallery, Buxton 
Tue 23 Nov: The Blue Lamp, Aberdeen 
Thu 25 Nov: Crail Folk Club 
Sat 27 Nov: The Mackenzie Hall, Brockweir, Chepstow 
Sun 28 Nov: Sterts Studio, Liskeard, Cornwall 
Thank you so much for your support, and I hope to see you down the road!