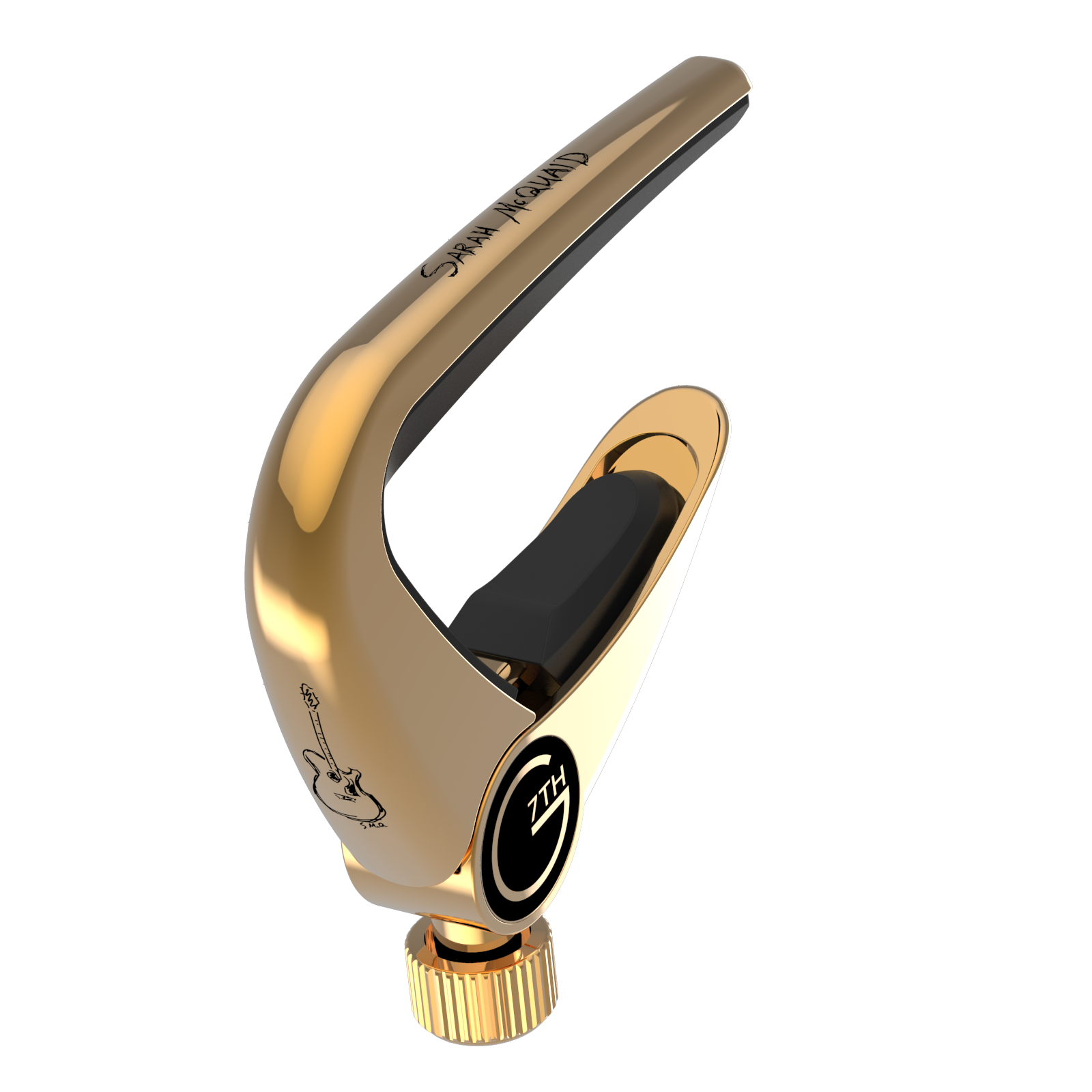 Huge thanks to the wonderful people at G7th The Capo Company for kindly donating three 18kt gold plated Newport capos (just like the one I've been using onstage for years) engraved by the G7th Custom Shop with my original artwork and logo from the St Buryan Sessions album cover — just in time for #BandcampFriday tomorrow! I'm bundling them up with a copy of either the CD or the limited-edition Double LP, a St Buryan Sessions T-shirt and a 16GB engraved wooden USB stick with the St Buryan Sessions concert film & documentary. There are only three of these, so get 'em while they're hot! They'll be available via my Bandcamp page starting at midnight Pacific Time (8am UK time), which not-so-coincidentally is also the start of Bandcamp Friday, when Bandcamp generously waives its fees in order to help artists impacted by the pandemic. 
I've been using G7th capos ever since my great friend and fellow musician Paul de Grae handed one to me at a gig in Ireland way back in 2009. I was an instant convert, and a few years later I was tremendously honoured to be invited to the home of the G7th's inventor, Nick Campling, where I had the privilege of trying out some prototypes … including the Newport. I was an instant convert to that, too! Do check out g7th.com to learn more about what makes the G7th such a beautifully simple and effective tool, and make sure to visit sarahmcquaid.bandcamp.com on Bandcamp Friday if you'd like to get your hands on one of these ultra-limited-edition bundles! 
There's a 10% discount valid until October 1 on all my Bandcamp merch (including back catalog) for everyone who supports my music with a monthly donation of £5+ on Patreon or via PayPal: just go to my homepage and click "Donate" or "Become a patron".