The wind is lashing the trees outside my window as I type this, and we've just ordered in a load of firewood and booked the chimney sweep … but the sweet peas I planted last April are still giving us beautiful flowers, even now that we're into October. Here's a photo I took of a few of them on our verandah, with the blue sky reflected in both the window and the vase: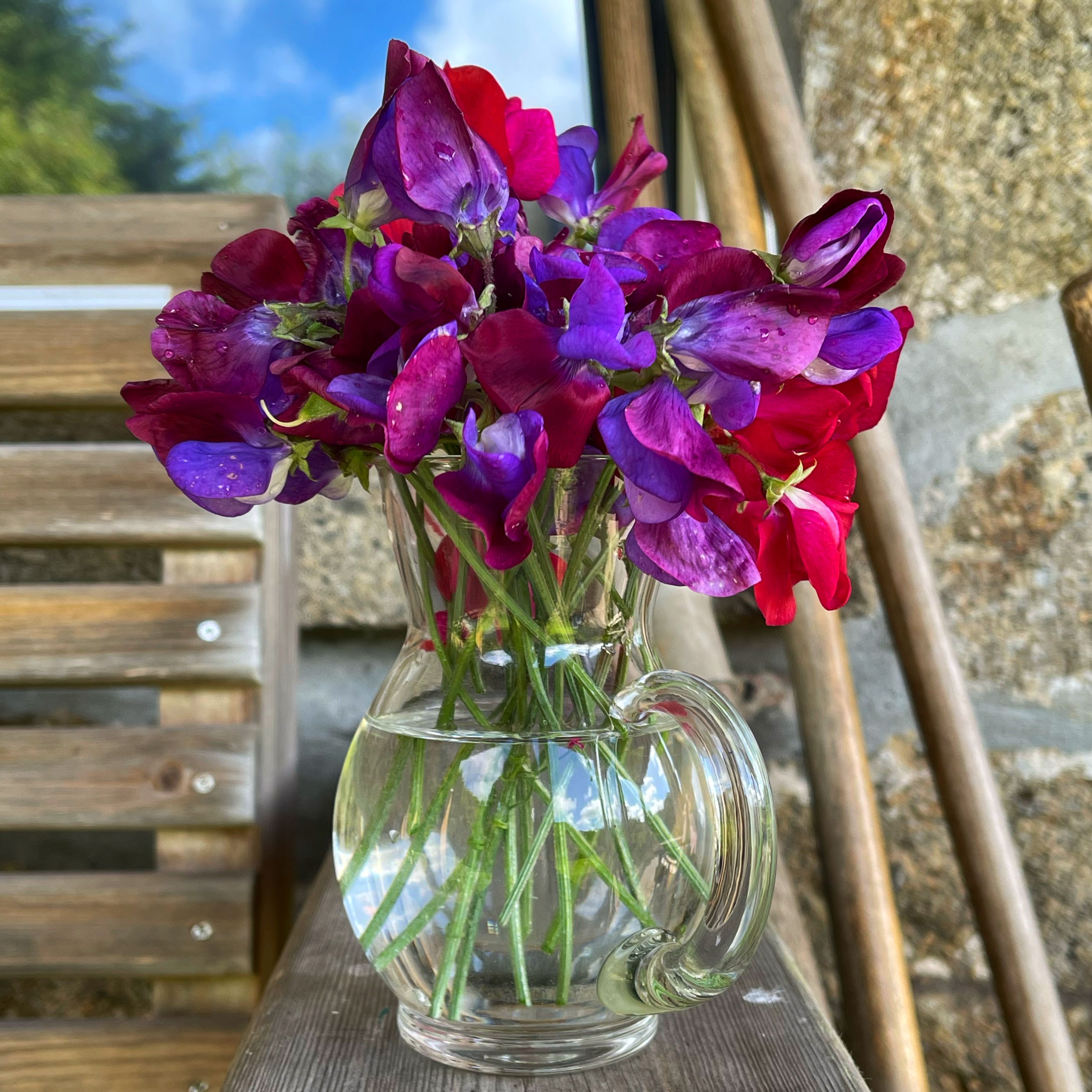 Our apple trees are also delivering a bumper harvest, and interestingly the eating apples seem a bit sweeter than they were last year – maybe due to the warmer, sunnier summer we've just had? I don't know, but they're awfully tasty. I've been using the cooking apples in crumbles, and thinking about trying an apple bread pudding combo, and feeling guilty that I haven't got round to making any jelly or apple butter or chutney this year. 
Elsewhere in the garden, I'm still waging war with the brambles and bindweed, trying to clear space in which to plant more vegetables come next spring … 
And once again I'm getting ready to head out on the road. I've got two shows in Devon this weekend, followed by a month-long 20-show tour that kicks off on the 4th of November and spans the length and breadth of England, from Cornwall to Cumbria and from the south coast to the North York Moors, finishing in early December. 
I'm also looking ahead to next year's touring. I haven't managed to get to either Continental Europe or the USA since before Covid, but am hoping that I'll finally be able to do so in 2023, as well as continuing to tour in Ireland and the UK. If there's a venue near you that you think would suit me, please let me know – I'm happy performing in a wide variety of settings, from concert halls to churches, community centres, libraries, village halls and private homes! 
Times are still tough for all of us musicians, between increased costs and decreased audience numbers, so I'm immensely grateful to my Patreon supporters – please do consider joining them if you haven't already, and don't forget Bandcamp Friday, when you can help me and other independent artists by buying our music (and related merch) on the first Friday of the month, when Bandcamp generously waives its transaction fees on purchases. 
Venues need your support, too, so please do keep an eye out for live gigs in your area – again, not just mine! – and buy tickets in advance if you possibly can. 
Here's a poster showing my autumn-winter tour dates; as always, any help spreading the word about these and other forthcoming shows would be very much appreciated. See the Tour page for ticket links and full info.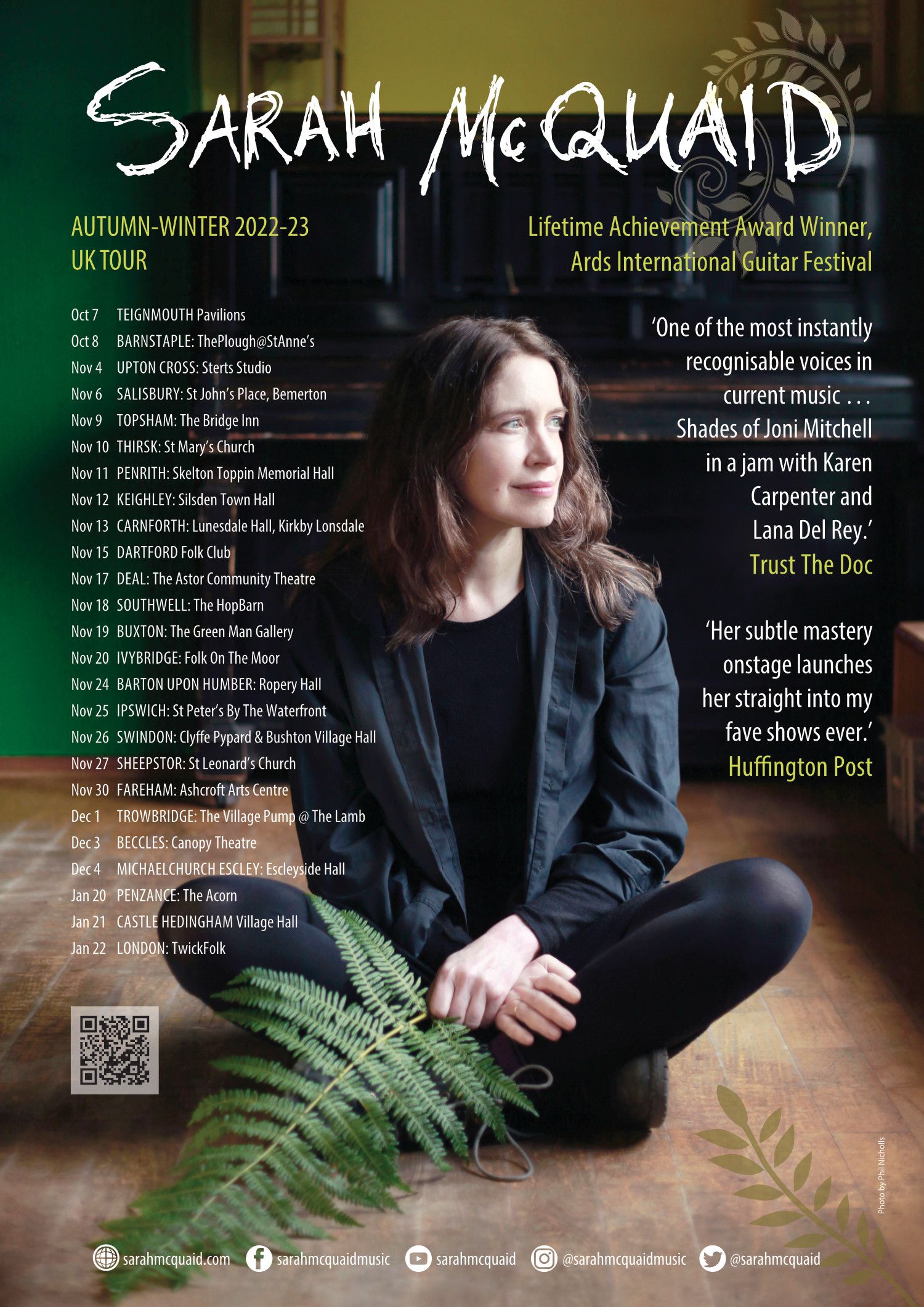 Huge thanks for reading this far, and I hope to see you at a gig down the road.