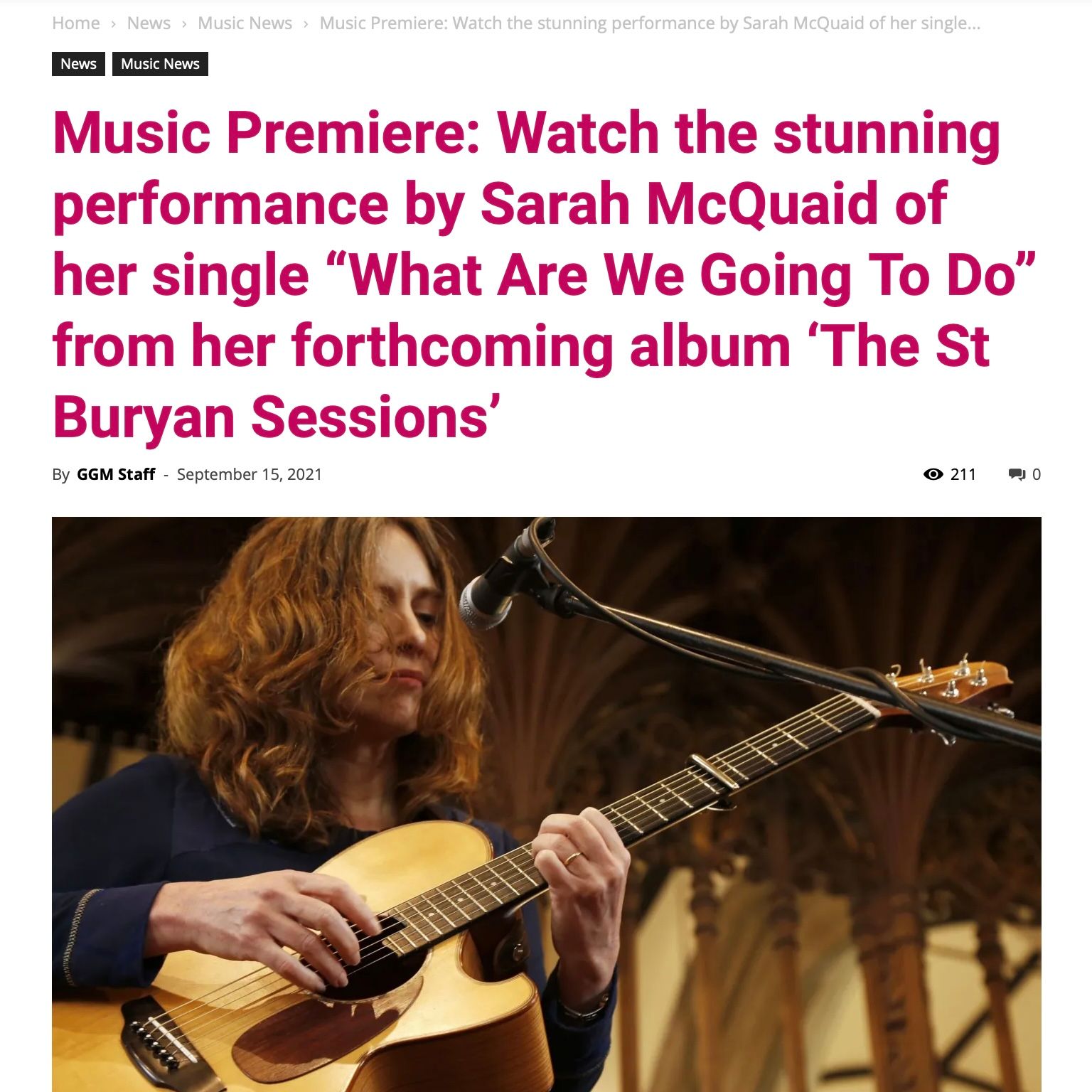 Many thanks to Guitar Girl Magazine for their exclusive premiere of the video of "What Are We Going To Do", from my forthcoming album The St Buryan Sessions which is now available to pre-order via Bandcamp on CD and numbered limited-edition blue vinyl double LP! 
The song is one I co-wrote with the wonderful Gerry O'Beirne, and was recorded and filmed (as were all the St Buryan Sessions tracks) live in lockdown in St Buryan Church, Cornwall — recording by Martin Stansbury of Cacophony Cottage Studio, mastered by Stuart Bruce, video by Mawgan Lewis of Purple Knif with additional camera work by John Crooks. 
Please do check out the video now on the link below, where you'll find loads more excellent guitar-related content — I was really happy to see that the most recent edition of the magazine was a special issue dedicated to highlighting women of colour in the music industry. I'm very grateful to editor-in-chief Tara Low and everyone at the magazine for the support they've given my music and that of so many other artists.
https://guitargirlmag.com/news/music-news/music-premiere-watch-the-stunning-performance-by-sarah-mcquaid-of-her-single-what-are-we-going-to-do-from-her-forthcoming-album-the-st-buryan-sessions/