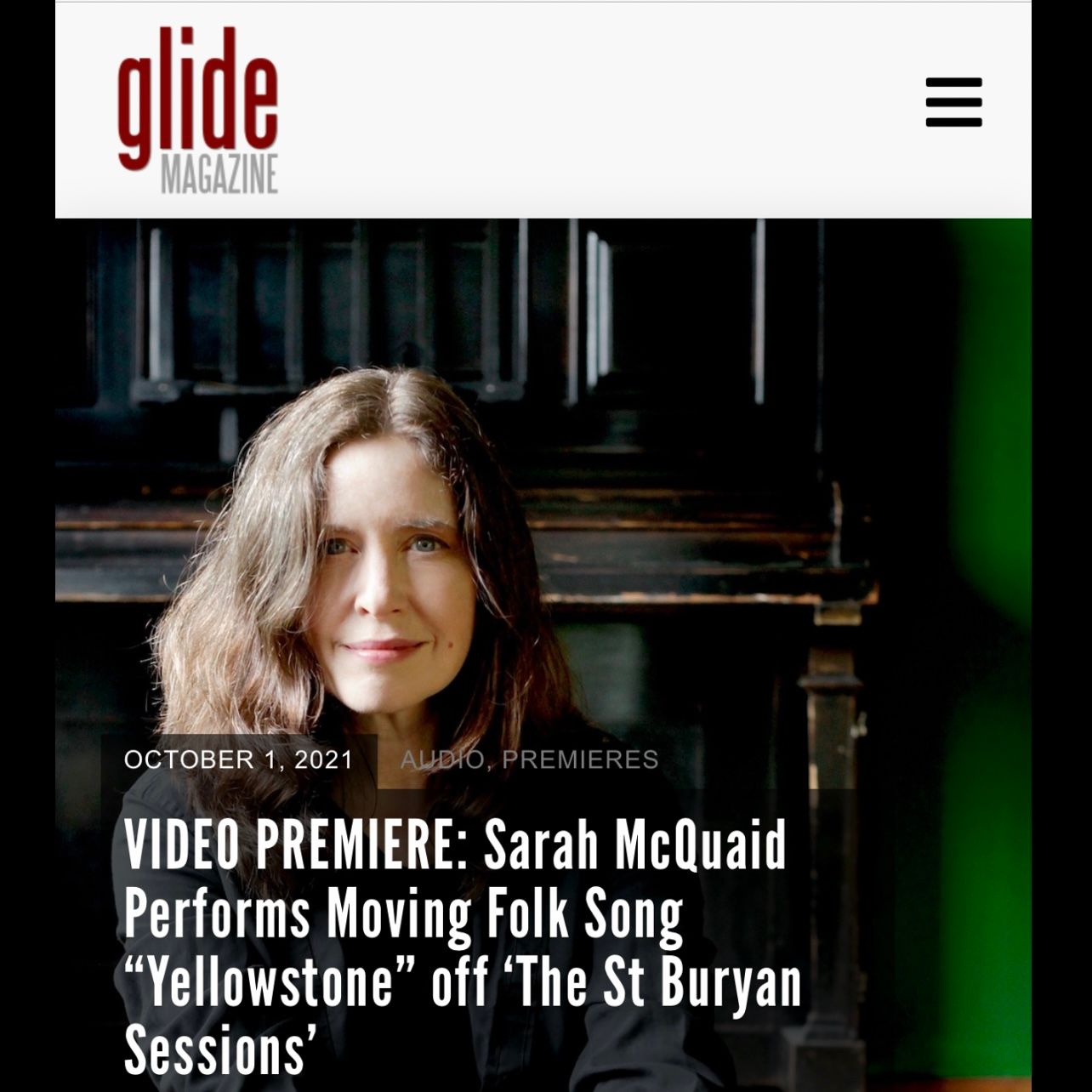 It's live! Huge thanks to Glide Magazine for their exclusive premiere of "Yellowstone" from my soon-to-be-released new album The St Buryan Sessions! Please do click here to check out the video -- 
— and it's Bandcamp Friday, so today would be a good day to visit Bandcamp and pre-order the album, which will be released October 15 on CD and numbered limited-edition blue vinyl double LP, together with T-shirts, tea towels, tote bags and ultra-limited-edition test pressings. 
Lots of other artists I rate are also doing special Bandcamp Friday deals, and I'll be sharing their posts like crazy, so do keep an eye on Facebook and Twitter for those. Many many thanks for your support!