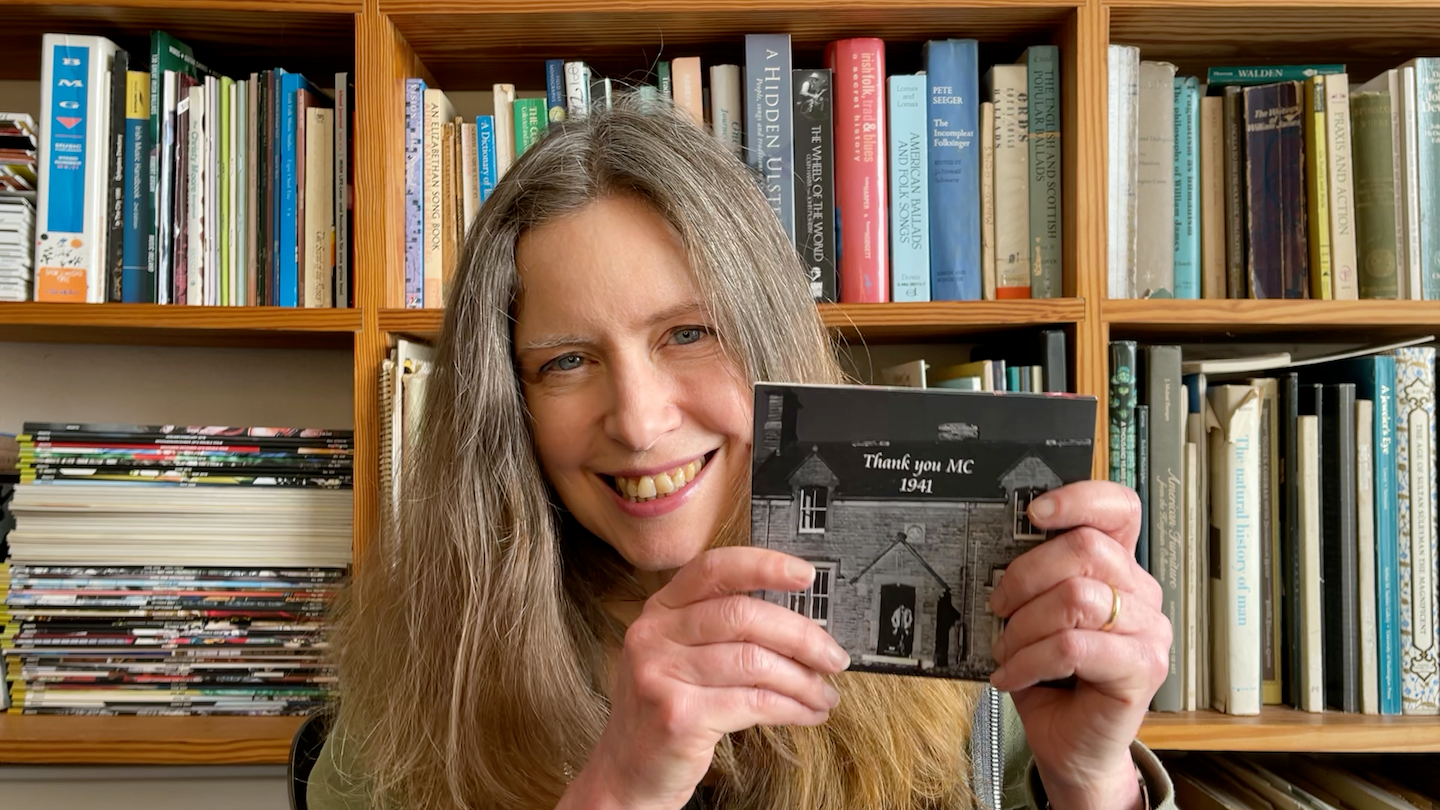 For the first time since January 2020, I've sent out an email newsletter containing actual tour dates, and while I'm feeling mildly terrified at the thought of walking onto a stage in front of an audience for the first time in well over a year, it's tremendously exciting nonetheless. I'm also very excited about the video I'll be premiering this coming Saturday, as it's a song I've never recorded or even performed live before. Click here or on the image above to watch a preview video where I talk about the song and what led me to record it, and here to join the premiere itself. The video will go live at 8pm UK time, i.e. 12 noon in LA, 1pm in Denver, 2pm in Chicago, 3pm in Philly, 9pm in Berlin, 7am the next morning in Sydney; but I'll be hanging about in the chat for an hour beforehand to answer questions and catch up with everybody, so please do show up early if you can. 
Even if you can't make it to the premiere, I'd be much obliged if you could subscribe to my YouTube channel. I'm on 720 subscribers at the moment, and if I can bump up that number to 1,000 I'll get access to all sorts of nifty features, including the ability to run trailers on the watch page before the premiere starts. 
Another very helpful thing you could do that's also free and takes only a few seconds would be to follow me on Spotify. Yes, we all know streaming doesn't pay enough, but if I can get that all-important algorithm working in my favour, it would put my music in front of a lot more listeners and potential concert-goers. 
Along with the St Buryan Sessions project, I've been working hard on a very different aspect of music writing from the one I'm used to. I was lucky enough to get an Arts Council England grant to cover the cost of weekly online music composition lessons with Graham Lynch, a wonderful Penzance-based composer whose music has been performed by artists including the BBC Symphony Orchestra. Under his guidance, I've been writing two short compositions a week for various combinations of instruments; right at the moment I'm working on a quintet for flute, saxophone, violin, cello and piano! 
I've also been taking every free music- or music business-related webinar going – and there have been a lot of them, sponsored by a bunch of different organisations I belong to including the Musicians Union, the Ivors Academy, the Americana Music Association UK, the Featured Artists Coalition, English Folk Expo and PRS (Performing Right Society). 
I have a theory that this long fallow stretch involving lots of learning will enrich the soil, so to speak, and that when I do start performing and songwriting again, it'll all kick in and set my quality bar in a higher position, to mix a metaphor or two. 
My first gig since March 2020 is scheduled to take place less than two weeks from now, on Tuesday May 25 at the Tinners Moon Festival in Ashburton, Devon … so here's hoping that a few new songs might start coming to me in tandem with my return to the stage and the road. 
Many many thanks as always for your support of my music. I hope to see you at the video premiere this Saturday and at a venue near you in the coming year.